Which is the best bra for back fat? We've compiled the top options that will eliminate those unwanted bulges.
One of the issues you may experience when wearing a bra is back bulge. This common issue, also known as back roll, back fat, or overhang, is practically unavoidable.
Bra bands are made of elastic materials that make them fit nicely and snugly on the body to support the sisters. This snug-fit property is why your body may end up with some bulges.
In your quest to avoid back fat, you should never sacrifice a bra's fit. You may be thinking of going one size up to provide more room for the body. However, doing so will mean wearing a bra with a loose band. The bra will simply ride up your back and cause a bulge somewhere else.
A loose band does not provide adequate support to the breasts, looks less attractive under a shirt, and can make the bust to sag in the front. I'm sure you do not want this.
If you would like a smoother look on your back, you need a bra that is designed and made with materials that smoothen the body. The typical attributes of such bras include a deeper back and sides, wide back wings, seamless edge, and a consistent material across the back rather than a top to bottom edge made of thick plastic.

The design elements we have outlined above, together with a great fit, will leave you with a smoother back.
Below is an overview of the best back smoothing bras that prevent back bulge.
Best Bras for Back Fat
#1.  Soma's Vanishing Back
The best bra for a smooth back is the Soma Vanishing Back Bra. At the back, the bra features a smooth band made of knit-in flex zones that smoothen the back. The bra is made of stretchable fabric and does not lose its shape even after many washings. Moreover, its contour underwire cups are undetectable under clothing.
The Soma Vanishing Bra band has smooth, seamless edges both on the back and sides. This bra comes in several options, including front-closure, wire-free, and full-coverage styles. There is also an all-over lace design.
This bra for back fat also comes in different patterns, prints, and fun colors to choose from.
If you prefer a front-closure bra that will leave you with a smooth back, check the Glamorise Wonderwire Front Closure Bra. The bra's Wonderwire design features a hidden cushioned comfort band that prevents the underwire from touching the body. The band also prevents back bulges thanks to its wide, smoothing back wings.
The Glamorise bra has supportive cups with inner slings. The bra is specially designed for D to G cup sizes women.  Therefore, it is a great back smoothing bra for full-busted women.
We love the cute polka dot style bra; it's smoothing, supportive, and sweet.
Available on Amazon| Bare Necessities | HerRoom
Another flawless bra for back fat that you can buy is the Curvy Couture Smoother Bra. This underlined bar has beautiful double-layer underwire lace cups that lay flat under your clothes. The extra material under the arm encapsulates any spillage.
The bra is smooth, looks sleek and has smoothing back wings that prevent back bulge. The bra is supporting and designed to fit women with fuller busts, from D to H cup sizes. It also looks gorgeous.
Check Price on Amazon| Bare Necessities  | HerRoom
Another top rated bra for back fat is the Leading Lady: Luxe Body Backsmooth Wire-Free T-shirt Bra. This comfortable bra is seamless and wire-free, and fits flatter and fuller figures. The cups are lined with foam, soft, and reinforced with side boning to keep the bra anchored on the body.
The Leading Lady bra has seamless back winds that help to smoothen and eliminate closure that helps the back band lay flat and fit properly.
Check Price on Amazon| Bare Necessities | HerRoom
The Warner's Full Coverage Bra is highly rated for its seamless edge under the armpit that smoothens and prevents "sleevage". The bra is made with elastic-free material, has a smoothing back, and is practically invisible under the clothes. If you would like a truly invisible look, wear the bra in skin-tone or neutral color.
The Warner's is available in multiple prints, patterns, and colors. This basic bra can be worn with just about any outfit and is quite affordable.
Check Price on Amazon | Bare Necessities | HerRoom
For women with fuller busts looking for a great back smoothing bar, the Godden Yvette Banded Underwire Back Smoothing Bra is a great option. This bra comes in different band sizes, from 36 to 52, and has tall wings in the back that hug the body rather than digging into it.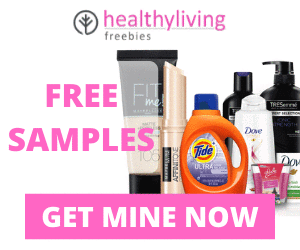 The Goddess bra has a floral decorative lace that is smooth and practical. The main part of the cup is seamless, which makes the bra invisible when worn under sheer or tight clothing. Inside the cup is an angled side support panel that shapes the breast forward instead of side to side.
The edge of the cup features two-ply lace over mesh that stretches according to your bust while containing and covering the breasts.
Some band sizes reach up to cup J. This is why this is the best bra for back fat women with full figures.
Check Price on Amazon | Bare Necessities | HerRoom
Most smooth back bras tend to be a little boring. However, if you want some detail, lace, and perhaps some fun, you will not be disappointed with the Bali Lace Desire Back Smoothing Underwire Bra.
This bra for back fat features a U-back design, a smoothing effect, and decorative lace detail. The lace is also on the front, where it graces the cups. The bra has a small bow and gem that make it beautiful.
If you have a small waist or are petite, the bra comes with adjustable straps. You can adjust the straps to make the bra fit perfectly.
Check Price on Amazon | HerRoom
It is not easy to find a back smoothing bra with a racerback. If you are looking for one, the best option we recommend is the Spanx Bra-lellujah, which is available in both a regular back style as well as a racerback. The bra features a front closure design, is super smooth and has a stretchy back band that does not show under tight clothes or clingy tops. When wearing the bra, you will not have any bumps or lumps on your back.
Like is the case with racerback style bras, the Spanx Bra-llelujah keeps the straps from slipping and hides them from view with racerback tops. The straps are seamlessly attached to the band and are made of thick, smooth material that results in an invisible look.
The bra's stretchy material can flex to fit the unique shape of your breasts. However, the bra has only one closure clasp and its straps are non-adjustable. Therefore, you cannot customize it to get a perfect fit.
Check Price on Amazon | Bare Necessities
Vanity Fair is well known for its variety of back smoothing bras, including a strapless type. The Beauty Back Full Figure Strapless Bra has seamless contour cups, a wide back, and tall sides. The innovative design of the seamless bra will make you look great when wearing strapless dresses.
You can wear the Vanity Fair strapless bras in different ways. For example, you can wear the bra as a racerback or halter. For a fashion-forward look, you can wear the bra with decorative straps.
 Price on Amazon | Bare Necessities | HerRoom
Which is the Best Bra for Back Fat?
Ultimately, it's up to you to decide the best bra for you. Before buying a bra, make sure you know your true cup size. Also, check the materials and support of the bra you want to buy. You will find the best bra for back fat from the options above.