Being a well-endowed woman, I've struggled to find fitting bras that are supportive and cute at the same time. However, that was before I decided to deliberately research different bras brands. In this article, I present my findings of the best bras for large breasts that are not only supportive but also beautiful.
Breasts come in different shapes and sizes. As a result, there are dozens of bras on the market. However, if your breasts are larger than 34B, you are bound to face some challenges when looking for a bra.
In the past, it was difficult to find plus size bras that are both cute and supportive. However, manufacturers have today embraced plus size women and are creating quality stylish bras that are supportive.
Therefore, if you have large breasts, don't settle for less by going for ugly, schlumpy bras. There are dozens of cute bras for full figured women on the market.
Most American lingerie companies do not have cute bras for women with large breasts. For this reason, many women whose breasts are larger than 34C opt to wear bralettes.
Bralettes are supportive and offer excellent coverage. We previously wrote about the best bralettes for large breasts.

However, if you are specifically looking for bras and have large cups, what are your options?
For many plus size women, sports bras are the way to go.
There are many supportive sports bras for all types of women. However, apart from sports bras, there are also conventional plus size bras that will make your breasts look sexy.
In this guide, I present the best bras for large breasts. These bras are affordable, provide excellent support and are comfortable.
Best Bras for Large Breasts or Big Busts
#1.  Wacoal Red Carpet Strapless Bra
If you are looking for the best strapless bra for large breasts, you cannot go wrong with the Wacoal Red Carpet Strapless Bra. This bra is made of sturdy material, does not fall down and has an almost a corset-like fit.
The bra has multiple hooks that ensure it stays up. This is the best strapless bra for large breasts.
Sizing: 30D to 42DDD.
#2.  Prima Donna Madison Full Cup Bra
The Prima Donna Madison Full Cup bra is constantly rated as the sexiest plus size bra. This bra's sizing begins at 32D and goes all the way to 46H. The cobalt blue bra is especially popular and regularly sells out. The shaping and support of this plus size bra are worth its high price.
However, the bra does not come in all the colors you may want.
This is the sexiest bra for plus size.
#3.  Playtex 18 Hour Sensational Bra
If you do not like an underwire on your bra, get the Playtex 18 Hour Sensational Sleek Wire-Free Bra. The bra provides excellent support and does not cause itching or irritation. The bra size ranges from 36B to 44D.
This is the best wirefree bra for full figure.
#4.  Delimira Lace Non Padded Bra
The best minimizer bra for plus size women is the Delimira Lace Non Padded Underwire Bra. This bra is affordable and comes in a range of colors that wash well. The bra's sizing begins at 34DD and goes all the way to a 44H.
However, the bra tends to ride high up the sides. Therefore, you won't be able to wear certain tank tops with it.
#5.  Chantelle Women's Seamless Unlined Bra
The Chantelle Women's C Magnifique Seamless Unlined Minimizer is another minimizer bra for large breasts you can check out. The bra reduces up to a cup and a half in size and its sizing goes up to a 44F. The minimizer bra offers excellent support.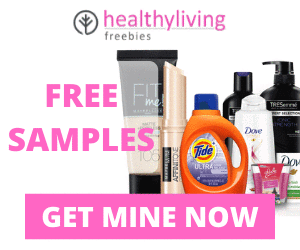 However, the fabric can be a little uncomfortable on extremely hot days.
So, Which is the Best Bra for Large Breasts?
Any of the above bras will be excellent for the well-endowed woman. These bras are not only supportive but also comfortable and look cute.
Before purchasing any bra, it's important to know your correct breast size. We've previously written about measuring your breasts from home.
After knowing your cup size, you'll need to check the manufacturer's sizing guide. Keep in mind that different manufacturers use different sizing charts. Therefore, confirm the sizing guide before buying.