Which are the best push up bras that add 2 cup sizes? Read on to find out.
A push up bra should have a perfect fit with no bulges and spillage especially over the cups. These bras have more padding to help increase your cup size, create an exquisite silhouette and enhance cleavage. For most women, push up bras are the most affordable and safest way to naturally add a size or two to their breasts. It serves different purposes whether you are looking for a rounder look, lift or support.
Push up bras that add 2 cup sizes typically lift the breasts pushing them towards the center and upwards to create a gorgeous cleavage. They are specially designed to enhance the appearance of your breasts and also boost your confidence. Push up bras suit different breast sizes whether small or big.
Best Push Up Bras that Add 2 Cup Sizes
Let's look at some of the best push up bras that add 2 cup sizes:
#1.  FallSweet Add 2 Cups Push Up Bra
This push up bra has extensive padding for subtle breast lift, support and comfort. It's made with a nylon and spandex blend and comes in different sizes. This padded push up bra add 2 cup sizes to your actual size.

AVAILABLE ON AMAZON
The bra features top tier closure and is seamless which means the bra remains virtually invisible underneath clothes. It has a rope closure at the front that allows you to customize lift to your desired level by simply loosening or tightening.
The bra is stylish, super comfortable and has an amazing fit. It comes with removable straps for wardrobe versatility. However, you may need to go up a cup size since it's Asian sized. For instance, if you usually wear a 34C in US size, you should go for a 36C for this bra.
#2.  Deyllo Women's Underwire Padded Push Up Bra
Deyllo Padded Push Up Bra will increase your breast size by two cups. It's typically designed to provide natural lift and breast shape while keeping you comfortable and stylish. You can wear the multiway straps in halter, crisscross or regular style for versatility and pleasurable wearing experience.
AVAILABLE ON AMAZON
The bra feature hook and eye closure and underwire cups for ultimate support and shaping.
The incredibly smooth and soft fabric an exquisite silhouette underneath clothing while keeping the bra invisible. The two pumps design with padding helps push the breasts upwards and inwards to enhance cleavage and curves. What's more, it features a deep plunging neckline that allows you to wear it under different outfits.
#3.  6 Pieces Max Lift Power Wired Add 2 Cup Sizes T-shirt Push Up Bra
This double push up bra features a hook and eye closure and adjustable straps for custom fit. It's super comfortable and supportive thanks to the firm underband and extreme padding boost with a great design.
AVAILABLE ON AMAZON
The bra has molded cups that conform to your curves creating a beautiful silhouette under clothes without showing any bra lines.
The bra is true to size and the padding makes your breasts look two times bigger. You'll love the fact that it comes in different colors and sizes. It can only be hand washed to maintain quality and prevent fabric damage.
#4.  Smart and Sexy Add 2 Cup Sizes Push Up Bra
Push up bras offer different levels of push up. As the name suggests, this bra guarantees to instantly add 2 cup sizes to your bust ideal for women looking for extreme lift.
AVAILABLE ON AMAZON
The bra is made of nylon and spandex blend with a lace detailing on the band to add a feminine touch. It features a hook and eye closure and adjustable straps for a more customized fit and underwire for additional support. Can only be hand washed.
#5.  Wingslove Women's 2 Cups Up Multiway Underwire Push Up Bra
The unique two pumps padded design helps lift the breasts which makes you go 2 cups up. It features hook and eye closure, deep plunge neckline and multiway straps for versatility. It's made with an incredibly soft fabric for all day comfort ideal for everyday wear.
AVAILABLE ON AMAZON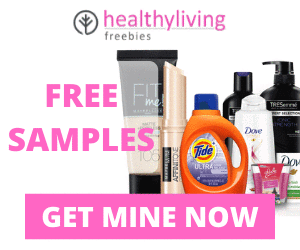 The breathable wings to keep you cool and dry especially when the temperatures run high during summer. The moulded cups create a beautiful silhouette and don't show through clothes. It quite comfortable, supportive and has a perfect fit.
Conclusion
You don't have to go under the knife to enhance the size and shape of your breasts! Try out some of the recommendations above of the best push up bras that add 2 cup sizes for amazing results.