Whether you wear a bra every day or only on special occasions or for certain outfits, the common refrain when wearing one is, "I can't wait to take this off!" Putting on even the finest of underpinnings may seem like a pain.
The racerback bra, on the other hand, is a popular design because of its great comfort. And it's not only for sporting events or lazing about. Styles comprised of lace, mesh, and the latest technological materials will help you feel more at ease in a bra and ready to create a look around one.
Because I can't take it when my bra straps are visible, I've turned to racerback bras with non-slip straps. Bra straps won't stay in place no matter what tank top I'm wearing unless I'm wearing the best racerback bra that is seamless underneath sleeveless shirts.
It may appear to be a simple fix, but racerback bras are an excellent way to hide straps beneath sleeveless shirts. We all know how bothersome spending the whole day readjusting bra straps that is why having a bra that does it for you is a huge accomplishment.
Bras that fasten or close on the front provide the necessary coverage to wear your favorite shirts. Don't worry about coming up to your future dates and meetings with sliding straps. Instead, buy racerback bras which will be the most effective answer to this frequent problem.
The first and most important advantage of a racerback bra is support. Women of all sizes can benefit from racerback bras, but those with big breasts will find them exceptionally helpful. Because the straps are intended to meet and cross in the center of your back, your bra will have an additional lift angle. A racerback bra may provide the greatest support for full-figured ladies when paired with a supportive band, cups, and side wings.

Bras with a racerback design are also quite comfy. The straps' unusual shape helps spread the weight across the whole back, easing discomfort on the upper back, shoulders, and neck caused by big breasts. Some racerback bra straps have also been designed to rest securely but softly on your skin, never digging in or leaving sores or marks on your shoulders or back.
It is now time to bid goodbye to bra straps and welcome the bra designs you might not have liked before. Thanks to my list of the best racerback bras, you will now wear all types of tank tops you need without worries.
Why You Need a Racerback Bra
Comfort
We'd all prefer not to have our bra straps fall off our shoulders. Some women, particularly those with narrow or sloping shoulders, have a more challenging time dealing with this problem than others, racerback bras are a solution. Their straps' design is angled inward and meets in the center of the back, making them less likely to fall off your shoulders since they are placed closer inward around the neck.
Support
Racerback bras give excellent support for full-busted women. The straps provide additional lift since they are slanted in toward the middle of your back. As a result, racerback bras are ideal for smaller-busted ladies who want to show a little cleavage.
Reduced Pain
One of the most common bra complaints, especially among women with large/heavy breasts, is a pain in the upper back, shoulders, or neck. Wearing a well-fitting bra will help prevent this problem, but a racerback bra can also give some comfort.
9 Best Racerback Bras
AVAILABLE ON AMAZON
This racerback bra goes above and beyond what you'd expect from a similar design. Because the racerback is lower on your back, you may wear it with any tank top. Its extra-wide cups give incredible comfort and seductive shape, and the hook and eye-front clasp make it simple to put on and take off. The lace-backed full-coverage bra is available in eight different colors and regular and plus-sizes.
AVAILABLE ON AMAZON
When you don't feel like wearing a standard bra and opt for a more comfortable one, be sure it doesn't dig in. A comfy bra isn't always synonymous with a bra for sports. There are bras with a racerback style that provides the necessary coverage without making you feel smothered.
The Sofra 6-Pack bras give the ideal coverage and its stretch is tight enough to keep everything in place but not so tight that you feel restricted.
AVAILABLE ON AMAZON
The design of this racerback bra offers 8-way stretch and has straps that do not slide giving you the maximum comfort you need. Under even the tightest shirts, this invisible bra stays seamless. You will have coverage without wearing too much padding because this bra is softly lined. This best racerback bra is one of the comfortable bra you can ever wear.
AVAILABLE ON AMAZON
Full-coverage racerback bras are the most common. The Leading Lady Plus-Size bra features a front clasp and cups with an underwire for added support for people having larger breasts. The strong racerback straps that can be adjusted provide you with the customized support you require.
Furthermore, the cushioned straps fit so gently on the shoulders that you can't realize you have them on. The Leading Lady Racerback bra is available in black, nude and teal  colors.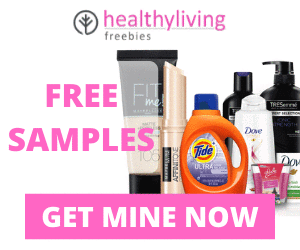 AVAILABLE ON AMAZON
I believe a few individuals agree with me that wearing front-closure bras needs less effort unlike a bra that closes in the back. So, in addition to not seeing tank tops with straps any longer, you will not struggle much wearing your bra.
The Wacoal Front Close T-Back bra is invisible beneath clothing and the racerback design is ideal for shirts with more extended armholes and greater back visibility.
AVAILABLE ON AMAZON
You may wear this bra beneath tanks that are more exposed than your typical top because it features a very thin racerback. It includes a seamless contour cups fitted with an underwire and open neckline making it ideal for special events.
The bra will remain invisible beneath garments while providing you with maximum coverage and the support you need. It is also available in 16 colors.
AVAILABLE ON AMAZON
There are times you will have to put on an athletic outfit when heading to the gym, but at the same time, planning to go to a brunch straight after that means there will be no time for you to take a shower. In this situation, go for this colorful Chafe-resistant bra that will show off your personality while in gym while hiding behind your tank during your meal times. It is made of quick-drying material with sweat-wicking technology to prevent you from going sweaty while eating.
AVAILABLE ON AMAZON
Cotton bras are ideal for women with larger busts since they are stretchy to conform to your shape. Cotton is a comfortable material to wear hence this bra is ideal for a day at the beach. This racerback bra blends in with all tanks you will wear.
The Glamorize Plus-Size Racerback Bra is the best racerback bra for women with larger breasts as they offer maximum lift, stability and support than the regular plain old bras.
AVAILABLE ON AMAZON
They were lying to you if someone told you that you couldn't have excellent support while working out and not wear a best racerback bra. This bra is lightweight and comfy, with moisture-wicking technology that wicks sweat away from your skin, leaving you dry and comfortable.
Since it features mild padding that gives you a push-up effect, you can wear this bra outside of the gym. The racerback straps add even more support while being invisible beneath clothing.
Final Thoughts On These Nine Best Racerback Bras
Whether you're anti-bra (I get it) or already a fan, these are the nine best racerback bras consider essential, peruse designer and contemporary options that range from sporty to sleek and, of course, sexy that is the best for every occasion and style.
In terms of workouts and athletic aesthetics, racerback bras are most commonly associated with sports bras. Whether ribbed or fashioned from cotton, softer racerback designs are a go-to for laid-back vibes centered on chic sweats or essentials. Racerback bras are reinvented by a slew of designers, making them more fashionable and comfortable than ever before and suitable for any occasion.
A racerback sports bra created from the newest technical fabric is ideal for workouts or workout-inspired ensembles. These bras are designed to stylishly wick away sweat for an elevated look you'd consider beyond the gym. They include, Syrokan Women's Push Up Sports Bra and Champion Absolute Cami Sports Bra With Smooth Tech.
Lazy days aren't synonymous with laziness in fashion. The soft racerback bras such as Glamorise Plus-Size Complete Cotton T-Back Bra, Warner's Your Bra Front Close, and Nature Feathers Front Close T-Back best racerback bras are here to save the day. These kinds of racerback bras are intended for optimum comfort, whether worn with shorts at home or layered under an Oxford and worn with joggers for an upscale errands appearance. These laid-back designs are also great for low-impact exercises.
Maidenform Pure Genius Racerback Bra bras are the most seductive. That isn't to say that form takes precedence over function. Yes, this exquisite lace design is lovely, but it can also be worn daily.