Do you love wearing cute bras but hate having to wear them under tight shirts or dresses? Then you need of the these best racerback t shirt bras we've tested!
A racerback t-shirt bra is a seamless, molded cup bra with a back support design. This mid-coverage design blends with any clothing and produces a smooth outline, even beneath the thinnest t-shirt or outfit. This is why the bra is known as a T-shirt bra.
The cups of the best racerback T-shirt bras are designed to provide a smooth appearance and sufficient support. The cups shape the breasts well, regardless of what you wear. These bras can be molded, which means they have no seams, lace or embroidery on the cups. Therefore, they won't show through your clothes.
Racerback t-shirt bras are also designed to contour to your breasts and conceal lines. Therefore, you can count on them when wearing different types of clothes.
In this list, we look at the best racerback t-shirt bras on the market.
9 Best Racerback T-Shirt Bras

AVAILABLE ON AMAZON
The Calvin Klein Perfectly Fit Memory Touch bra has memory foam technology, which allows the cups to mold to the curve of your body for a more natural look. This front-closure bra fits perfectly and keeps the straps hidden beneath clothing.
The bra is seamless. Therefore, you can wear it with tighter shirts. Furthermore, it adds cleavage even though it's not padded.
AVAILABLE ON AMAZON
This racerback T-shirt bra extends coverage. You can wear the bra with any tank top as it comes down lower on your back. The full-coverage racerback bra comes in eight different colors and in both regular sizes and plus sizes.
The bra cups provide coverage, beautiful shaping, and are comfortable. The gorgeous lace back provides support, while the side wings smooth you out.
The front closure feature makes the Maidenform Pure Genius one of the best racerback t-shirt bras on the market. The feature makes the bra easy to put on and take off. Finally, the straps are adjustable and comfortable.
AVAILABLE ON AMAZON
If you're looking for the best racerback t-shirt bra that won't break your budget, check out the Edal Multi-Color Smooth bra. This is one of Amazon's best-selling bras.
The bra is excellent for someone with small breasts that she wants to be lifted. This bra comes in a variety of colors to match your different outfits.
AVAILABLE ON AMAZON
Sofra seamless bra gives the ideal amount of coverage. The bra is made of elastic fabric that is snug enough to keep everything in but not too tight to make you feel constricted.
This bra is excellent for days when you don't feel like or want to wear a conventional bra.
AVAILABLE ON AMAZON
The Warner's Front Closure Racerback is softly lined and provides some covering without being too padded. No-slide straps and an 8-way stretch ensure comfort. This seamless bra stays hidden underneath even the tightest shirts.
Several customers have stated that it is the most comfortable bra they have ever worn.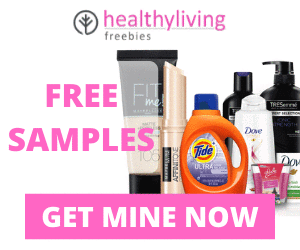 AVAILABLE ON AMAZON
If you are wearing an exposing shirt, you'll need a bra that provides support but doesn't show through. You need a bra like the Josie by Natori Bra. The contour cups of this lightly padded bra are lined with soft cotton.
The T-back strap is adjustable to provide a bit of additional support if needed. The soft bra has an underwire and is available in three different colors.,
AVAILABLE ON AMAZON
The best racerback T-shirt bras are typically the full-coverage type such as the Leading Lady Plus-Size.  This bra features underwire cups and front closure to give additional support for those with bigger breasts.
The strong adjustable racerback straps provide tailored support. The straps are cushioned, so they fit  gently on your shoulders. You won't even notice they're there.
This bra is available in teal, nude, and black colors.
AVAILABLE ON AMAZON
Putting on a front closure bra is a lot less hassle than putting on a standard bra. So, in addition to not seeing straps under tank tops, you won't have to fight to put on your bra in the morning with the Wacoal Front Close T- Back seamless bra.
The T-back is ideal for shirts with more oversized armholes since it reveals more of your back.
AVAILABLE ON AMAZON
Because this bra has a very narrow racerback, it may be worn beneath tanks that are more exposing than your typical top. The bra features an open neckline and seamless underwire contour cups, making it ideal for special events.
This bra remains hidden behind your apparel while giving support and covering. It also comes in 16 different colors.
Conclusion
These 9 best racerback t-shirt bras are specially designed to provide concealed support beneath any outfit while also covering any bumps, lumps, or textures through your clothes. You can wear the bras under the most form-fitting t-shirts without worrying about them showing up.
If you don't already have any of these bras, it's time to add more racerback t-shirt bras to your lingerie collection. They are ideal for wearing beneath-fitting t-shirts or any other clothing when you want a seamless effect.
RELATED: Best Racerback Bra | Most Comfortable Racerback Bra | Best Wireless Racerback Bra | Best Racerback Bra for Small Breasts | Best Racerback Bralette | Best Racerback Bra for Large Breasts | Best Racerback T-Shirt Bra | Best Full Coverage Racerback Bra | Best Racerback Minimizer Bra | Best Racerback Bra Clip