If you have a prominent rib cage, it can be difficult to find the right bra whose cups fit your breasts and the band is just right for your rib cage. Which are the best bras for prominent rib cage? Read on to find out.
There are women who find underwire bras to be very uncomfortable, even when they fit properly. If the underwire tends to dig into the skin and nothing seems to fix this problem, chances are you have a high rib cage.
Some of us have more prominent rib cages than others. To confirm whether you have a high rib cage, press your fingers below the breasts directly where the wire would usually sit. If you feel a hard bump around that area, then your rib is underneath the underwires' space.
If you have a prominent rib cage, chances are that your bra hurts the ribs.
However, having a prominent rib cage is not a death sentence. With some research, you can find the best bras for high rib cage that will fit you perfectly.
Why Does a Bra Hurt Your Ribs?
If your bra tends to dig into the skin around your rib area, your ribs may be unusually high or the bra may fit too tight. If the band fits too snugly around your body, it can cause unnecessary pressure on the muscles and nerves in that place.

If the bra fits too tight and also has an underwire, the pain will be more severe.
Any bra in your collection should have a snug fit at the back and around the ribs. It shouldn't dig into the skin at any point. When you remove your bra at the end of the day, your body shouldn't have any markings or indentations where the bra was sitting. If you see any marks, this means that the bra doesn't fit well.
Nothing would feel worse than your bra ruining an outfit or an entire day. Whether its the band cutting into your skin, straps continually sliding off the shoulders, an underwire that's too wayward, or cups that run over, all these cause a lot of pain and make you uncomfortable.
Most women don't wear correct bra sizes. According to a study by Ergonomics, 70% even wear bras that are quite small. It's not a wonder that most of us complain about our bras and can't wait to take them off at the end of the day
How Should a Bra Fit?
For complete comfort and high-level support, the bra should fit properly. You need a bra with the appropriate band size and correct cup size. A bra that fits perfectly doesn't dig into the sides nor pull down on the shoulders.
Moreover, the breasts should sit appropriately on the cups without any spillage or a uniboob effect. The bra's center bridge should firmly sit against the body, with no gaps between it and the sternum.
To avoid gapping, you can go for wireless bras or those with no underwires.
However, wirefree bras offering full coverage often come in boring styles. Still, there has been some improvements. Some of these bras have low V-necklines and are quite supportive.
You can also try contour or molded wire-free bra of you want something that looks like a regular bra.
How to Fix Underwire Bras to Prevent Pain
Underwires can hurt you, especially if they stick out and jab you between the bust or the underarm. Luckily, you can fix an underwire bra to prevent it from hurting your rib cage.
Here's how to fix your bra underwire:
Grab a masking or electrical tape and wrap a little amount around the wire's tips. Don't go overboard; just wrap enough that you can slide back the wire through the minute rip. Thickening the end of the underwire prevents it from re-poking out. You can then push the underwire back to its position.
Get a strong, thick thread, such as upholstery thread. A heavy-duty thread would also do just fine. Sew the torn part, beginning right under the underwire. Then, stitch the bra to the farthest side of the ripped.
To ensure the underwire doesn't poke again, use some fabric glue or nail polish to cover the stitches.
And just like that, you can comfortably wear your bra without experiencing any pain on the ribs.
But if you need a quick fix when you already out of the house, MacGyver the bra by covering the visible underwire with a soft fabric such as cotton. Then, use some tape to make it stay in place. This isn't a permanent fix but will save the day from those irritating jabs.
Best Bras for Prominent Rib Cage
Here's a list of the best bras for high rib cage:
#1.  ThirdLove Seamless Lounge Bra
Available on ThirdLove
ThirdLove Seamless Lounge Bra is quite comfortable and constricts a little, making it suitable to wear around the house. The bra offers maximum support, and you can even forget you have a bra on.
The bra has removable padding and comes in a variety of colors.
#2. Everlane The Tank Bra
Available on Everlane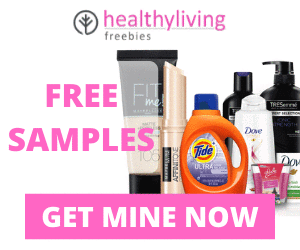 The Everlane The Tank Bra is the best everyday bra for high rib cage. The bra's fabric is soft, comfortable, and provides excellent support that other bralettes cannot offer.
This bra is also available in several colors and has an elastic band.
#3.  Victoria's Secret T-shirt Wireless Bra
Available on Amazon
Victoria's Secret T-shirt Bra is one of the best bras for a high rib cage. You will love the different prints and colors it comes in; they match with different clothing styles.
The bra is barely noticeable underneath your clothes. Moreover, it's super-comfortable and doesn't push the breasts down as a sports bra does.
This bra is more of a bralette with excellent support with padding on the cups. The bra has a light lining that gives the breasts some shape
#4.  Calvin Klein Perfectly Fit Lightly Lined Wire-Free Contour Bra
Available on Amazon
The Calvin Klein Wire-Free Contour Bra has a light lining and offers discreet coverage. The straps of the bra are convertible. Therefore,  you can wear it like a regular bra or in a racerback style.
The bra is available in a range of colors, and its band has a snug fit and stretches when you wear
#5.  Playtex 18 Hour Ultimate Lift and Support Wire-Free Bra
Available on Amazon
The Playtex 18-Hour Bra is ideal for women with large breasts and high rib cages. Women with bigger busts often have to deal with the underwire poking their skin even, when they are still new. The Playtext bra offers high-level support with no wires. The bra fits perfectly and is quite affordable.
This bra comes in a range of colors, and its straps have padding and are adjustable
#6.  Aerie Real Sunnie Wireless Demi Coverage Push-Up Bra
Available on AE
The Aerie Sunnie Wireless Push-Up Bra is super comfortable, offers support while lifting the breasts as well. The bra is available in different colors and offers medium lift and support
#7.  True and Co True Body V Neck Bra
Available on TrueandCo
The Correct Body V Neck Bra also makes it on our list of the best bras for high rib cage. The bra has no buckle at the back and its straps don't fall off the shoulders. The bra's fabric is ultra-light, offering some great support.
The bra is comfortable and completely seamless, comes in different colors and has removable pads
#8.  Warner's Cloud 9 Wire-Free Contour Bra
Available on Amazon
No bra for high rib cages matches the affordability, support, and comfort of the Warner's Cloud 9 Contour Bra. The bra has lightly padded cups that feel like clouds and shape the breasts nicely.
This bra comes in different colors and has front-adjustable straps.
#9.  Hanes Comfort Evolution Bra
Available on Amazon
You would feel braless when wearing the Hanes Comfort Evolution Bra. The bra is super-comfortable and has no underwire.
This bra is available in a range of colors, has wide straps, and offers full coverage silhouette. The bra has a four-way stretch fabric and its neckline is great.
#10.  Spanx Bra-llelujah! Wireless Bra
Available on Spanx
Spanx Wireless Bra has a smooth back and a convenient front closure. Its straps stay in place throughout the day.
The band fits loosely. Therefore, when buying, go down a band size and up a cup size.
The bra comes in several colors.
Bra Alternatives for High Rib Cages
If wearing bras makes you sick, you can set your nipples free with these alternatives:
Sports Bras
Sports bras are quite comfortable and are an ideal alternative to traditional bras, especially for women with high rib cages. You can certainly wear a sports bra even when you not working out.
Bralettes
If you still find sports bras too restricting, go for a bralette. Dainty and super light, you will feel like you not wearing a bra at all.
Pasties
Are these options still confining? There are pasties! The likes of Lil Kim and Miley Cyrus have made the look popular by not putting on anything save for pasties! They're practical when you wear them underneath clothes too.
Many women feel relieved when they take off the bra at the end of the day. However, the relief you feel would be nearly as good when you wear the right bra size.
The above are the best bras for prominent rib cage.