What is a full figure bra? Read our guide to find out.
Not all curvy women have large breasts that's why its hard to know if plus size or full-figured bras will also work well for them. What's considered curvy isn't necessarily full-figured and vice versa.
However, some people believe the difference is the same which complicates things even further. When talking of bra sizes, all these terms usually refer to very different aspects. Keep reading.
Full-Figured Definition
Generally, full-figured is a term used to describe size 12 women with rounded frame and voluptuous body shape. They have wide waistlines and hips, rounded backside and fuller breasts. They are the internet's description of thick.
However, rounded in this case is used loosely since full figure doesn't always translate to overweight. It can only mean that weight and fat are evenly distributed in the body.

Full-Figured in the Lingerie Department
In the lingerie world, the term full-figured usually focuses on the chest area and breast size with no regard to the body shape. They typically refer to the size of the breasts. Your breast size determines the bra's fit, whether full-figured or not.
Bra Size in This Category
The cup size will help you know if the bra is for the full-figured. The smallest cup size is usually a D cup. This means that women with petite frames can also fit in full-figured bras.
In the past, cup sizes used to range from A to D only with the latter being the largest. D cups were considered relatively big. But with a significant increase in breast sizes over the years, most brands became size inclusive seeing the crop of the DD cup and bigger.
Most cup sizes follow the trajectory but have expanded to other large extremes up to K with double letters in between some sizes. All sizes beyond the D cup fall under the full-figured category.
Most full-figured women look for bras that solve a specific problem like full coverage for back pain and minimizer to create an illusion of smaller breasts.
Curvy vs Full-Figured
As earlier mentioned, not all curvy women are full-figured and vice versa as much as they sound similar. These two terms mean different things in the fashion and lingerie world with the main distinguishing factor being weight distribution.
Curvy is quite the opposite of full-figured as it only focuses on fat and weight in specific body parts thereby creating the said curves. Being curvy is also associated with an hourglass figure. Full-figured and curvy are almost the same but the latter has a narrow waist. The term curvy is derived from the part of the body that is more prominent.
There a slight difference between full-figured and curvy women but some things are similar including breasts.  However, most bra types work well for both of them.
Plus Size Vs Curvy
Plus size is also another term that people use interchangeably with full-figured and curvy. Curvy women are known to have an hourglass figure while their full-figured counterparts are prominent on the hip and chest areas.
Plus size women on the other hand have extra pounds all over the body including the breast underside and ribcage that tends to cause bulges. Most plus size bras wider bands to prevent them from cutting into the skin. The band size in this category starts at 38 with different brands going up to a maximum of 60.
Curvy Women Bras
Curvy women don't need D cup bras and beyond since the term defines their body shape as opposed to breast size. This means, you can be curvy but fit perfectly into a B or C cup sizes. Curvy women are considered to have smaller waists compared to their hips and breasts.
However, as per their body frame, curvier women are bound to have bigger breasts. In this case, you'll find a perfect fit in larger cup sizes. Curvy women bras usually put some consideration on the band size as well especially when it comes to longline bras with bands that sit right above the waist.
Bras for curvy women consider the fact that they have large breasts and narrower waists. Therefore, the cup and band sizes should vary proportionately.
Plus Size, Full-Figured and Curvy Bra Sizes Differences
You can easily tell these bra sizes apart if you are conversant with what they signify in terms of sizing. Plus size typically refers to the band size while full-figured is the bra's cup size. However, for curvy women, the cup and band sizes vary depending on their body shape.
Is Knowing the Difference Important?
Full-figured and curvy women have different body frames. It's also important to know that different brands label them differently as varied combinations or sole categories. According to research, most women usually wear ill-fitting bras and it all narrows down to size. This is quite clear seeing how curvy, plus size and full-figured women get mixed up.
People always use the terms curvy, full-figured and plus size loosely in alternation with many associating themselves with a category they deem fit. However, its quite normal to fall in two categories simultaneously. When bra shopping, it's important to know the difference although some bras work well for all the three.
How Bras Are Made
Bras are created according to sizes that's why different sizes come with different requirements. For instance, A cup sizes might only require foam padding for ultimate breast support which is quite the opposite for a D cup. Larger cup sizes need advanced materials and techniques to keep the breasts comfortable and well-supported.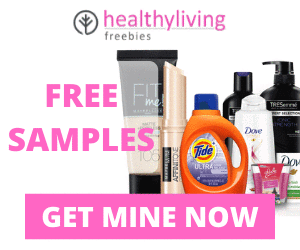 Some brands are willing to make bigger cup sizes but don't have the materials or skill to do so. These are some of the things you should look at when shopping for bras. Push up minimizer and full coverage bras are mostly recommended for plus size women.
Brand Preferences
A bra in size 38D from a brand that specializes in core sizes might be less supportive compared to that from that brand that caters to fuller busts in the same size. This mostly happens when you know the needs of your target market.
Conclusion
Knowing the difference between plus size, curvy and full-figured will help you solve any potential bra-related issues in future. You don't have to compromise on cup or band size especially if you know the brands that cater to your breast size and body shape. This will also make your bra shopping experiences fun.