Searching for the best bras for crossdressers? Here are our recommendations.
For girls, we cannot have too many bras. However, with the wide variety of bra designs to choose from, it's easy to go for an ill-fitting or wrong style one.
When it comes to bras, crossdressers and transgender women have unique needs. Consider these bras if you want affordable yet stylish bras that enhance your feminine curves.
Best Bras for Crossdressers
As a transgender woman or crossdresser, pocket or lace bras will work well with your body.
Pocket Bras
Pocket bras, otherwise known as mastectomy bras, have pockets in the bra cups to securely hold the breast foam in place. Pockets bras are a must-have, especially for those with large chests.

Pocket bras would be ideal for creating cleavage. The underwire supports the breasts.
A Crossdresser's Breast Forms
The functions of a crossdresser's breast forms are to:
Create a bounce that looks entirely natural
Create a gorgeous cleavage
Create a more natural shape
Here is an example of a breast form:
Ninery Ave 2 in 1 Prosthesis Silicone Pocket Forms
The Ninery Ave silicone breast forms has a life-like design that gives it a more natural look. The silicone breast form is made with top-quality fabric.
The material is soft, skin-friendly, super comfortable, and feel like actual breasts. The soft, ultra-thin, hyperelastic, breathable fabric and steel-free style make this bra more comfortable and submissive.
Ninery Prothesis Silicone Breast Forms are ideal for crossdressers and transgender women who want a more fabulous shape. The silicone breast forms are durable with proper care. Use mild soap and running water to keep it clean and steer clear of sharp objects.
Available on Amazon
Maxtara 1 Piece Silicone Breast Forms
Maxtara Silicone Breast Forms are made of medical-grade silicone that is soft, skin-friendly, and feels like actual breasts. The breast form weighs about 230g and fits cup sizes 75B to 80A. The spiral-shaped form has long extension on the sidearm to enhance the shapes of the breasts.
This silicone breast form is perfect for crossdressers and transgender women who want a fabulous shape and invisible support. Keep it cleaning by using mild soap and gently drying it with a towel every day. Also, prevent it coming into contact with direct sunshine and sharp objects like needles and scissors.
Available on Amazon
Front Closure Bras
Transgender women and crossdressers usually have ample set breasts and broad ribcages. As a result, it can be challenging to get a properly fitting bra. However, front closure bras fit nearly any breast shape.
Front closure bras have a clasp at the front and cups set wider apart. This makes it easier for the bra to fit.
T-shirt Bras
T-shirt bras are great for all women. They have moulded seamless cups that smoothen the breasts and  remain virtually invisible underneath clothes. You can even wear the bra under snugly fitting tops and dresses.
T-shirt bras come in different sizes to fit different breast sizes and shapes.
Convertible Bra
Transgender women and crossdressers struggle to find bras with longer straps. Convertible bras help solve this problem. the bras have removable straps and can be worn in different ways, include crisscross design. This is why they have longer straps than those of regular bras.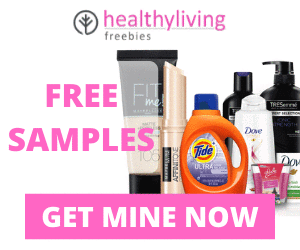 Balconette Bra
A balconette bra has its cups horizontally cut across the breasts. This cup design flatters women with wide-set breasts and rib cages.
Balconette bras are usually padded to enhance the shape of the breasts and make them look bigger. The bras are ideal for smaller breasts.
Wireless Bras
Underwire bras offer excellent breast support. Therefore, they are perfect for women who wear breast forms. However, the fitting can be quite tricky, especially for those with wider chests. If this is you, you can just wear wireless bras.
Wireless bras are more comfortable and have quite a forgiving fit. If you prefer soft cup bras with a breast form, consider a wireless pocketed bra. Alternatively, you can attach the breast form to the chest with adhesive or tape.
Adhesive Bras
Adhesive bras usually feature a strapless and backless design. The bras attach to the bust using adhesive in the cups.
Adhesive bras create a gorgeous cleavage. Therefore, they are a must-have in your bra collection.
Men's Lingerie Tips
For men, the band size is the most significant measurement. The difference between the cup and the band size is usually very little when it comes to men. Save for the bra sizing chart; you can also check out the fruit method to help you make a decision.
Half melon – D Cup
Half grapefruit – C Cup
Half orange – B Cup
Half lemon – A Cup
Also, you can use our bra size calculator to get an accurate measurement, regardless of your shape and size.
Crossdressers Bralettes
Bralettes are your best bet if you want to look natural without an enhanced cleavage. The garments feature sexy lacy detailing of ruffles. They are super comfortable since they have no underwires, and some have no padding too.
To add a feminine touch while stepping out of your daily routine, you will need lingerie. Crossdresser's bras are quite famous for some apparent reasons. For example, they are mainly designed for masculine body types without compromising on the feminine details.
Personal preferences usually influence a person's choice when it comes to bras. However, the mood and occasion equally play a significant part. For a transgender woman and crossdresser, there's always that particular bra design that brings out the best in you. That is the bra you need!
When it comes bras, you don't need to limit yourself to a specific style. However, the above bra styles will be a good place to begin. These are the best bras for crossdressers.