Do you know what is a full coverage bra? Read on to find out.
Bra shopping can be a deceptive practice. It should be simple and fun, but that is never the case. There are different bra styles in the market with a few offering a decent fit. Even so, not all of them fit the bill of a stylish yet comfortable and supportive bra.
Women need bras that they comfortably wear on all occasions whether going on a date or running errands. This is where a full coverage bra comes in.
What is a Full Coverage Bra?
By definition, a full coverage bra is a bra with cups that effortlessly cover the entire breast tissue. It's uniquely designed to help prevent spillage from both the sides and top. Plus, they come in different styles and cup sizes.
AVAILABLE ON AMAZON
Most full coverage bras feature a high neckline covering the entire breast. It also helps solve the quad-boob issue which ensures bra lines remain virtually invisible underneath clothing. However, the high neckline doesn't accentuate cleavage like a plunge bra would.

Most people used to associate full coverage bras with older adults since covering the breasts entirely sometimes doesn't feel or look sexy. Currently, different brands are offering these bra types flattering fabric to keep them stylish and functional.
Finally, designers are catching on. It was about time! But we must admit that the journey has been long. You can now find full coverage bras in different styles from exquisite silk with regular straps to cotton fabrics.
Why Full Coverage Bra Are Important
Most women are multi-functional that's why it's important to have a multi-functional bra in your lingerie collection. There's always a middle ground when it comes coverage. Full coverage bras usually offer a more supportive fit ideal for every day wear without compromising style.
Who Can Wear Full Coverage Bras?
Full coverage bras work well for women with large breasts. It's especially ideal for those whose breasts are heavier at the top compared to how they are within the breasts. Push-up and plunge bras might not be ideal for the firmness and fullness expected from a bra to shape, hold, cover and support. Fortunately, there are brands that offer this option for women with larger breasts.
Some small-chested women prefer full coverage bras although it's popular among their counterparts with larger breasts. If you value modesty, you'll appreciate the shaping and coverage these bras provide. Also, some people find trouble telling full coverage and minimizer bras apart.
Minimizer bras usually flatten out the breasts creating an illusion of a smaller cup size. A high-quality, beautiful minimizer bra should do just that without getting in the way of the breasts shape.
Functions of a Full Coverage Bra
The main purpose of a full coverage bra is to cover and shape the breasts. But here are its other functions that are equally important:
·         Back Support
Full coverage bras are an ideal option for women with fuller breasts since they tend to cover the entire breast. They usually offer ultimate support preventing back pain. They come in different styles and feature textured adjustable straps allowing you to customize the bra's fit.
Most full coverage bras also have wider bands to smooth out the skin and prevent back bulges.
·         Great Design
Most brands and designers are finally catching up with their visually-inclined target market paying attention to aesthetics when making full coverage bras. They come in different designs, colors and sizes. The full bra cups pave way for experimental styles and fabric decoration while beautifully keeping the breasts under wraps.
·         Modest Coverage
Most women with larger breasts prefer not to show cleavage. Visible cleavage is only ideal for a date night or fun night with friends and especially inappropriate in formal settings.
Full coverage bras usually encapsulate the whole breast without making you feel like you are showing too much. Besides, they stay in place throughout the day for all day comfort and support.
·         Nipple Coverage
You can not mention modesty without talking about the nipples. Wearing a bra that doesn't help prevent the nipples from showing is quite frustrating and mortifying. A full coverage bra features a double layer for protection, normally two-ply cups to fix this problem.
Besides, you can get full coverage bras in nursing and maternity styles. A full coverage bra is a must-have for all women regardless of their breast size.
Who Stands to Benefit the Most from a Full Coverage Bra?
Bras too can be situational and person-specific. This therefore means that what works for you might not necessarily wok for someone else. Women with different breast sizes can benefit from full coverage. However, certain situations and body frames require you to wear a full coverage bra.
·         Plus Size Women
Full Coverage usually work well for full-figured women. An ill-fitting bra will not only make you feel uncomfortable but also ruin your entire look. In this case, it's important to know how to dress your size and it all starts with what you are wearing underneath.
However, women with shallow breasts should avoid wearing full coverage bras because they usually don't fill out the bra cups completely.
·         Moms
Full coverage bras make a lot of sense to moms! But this doesn't mean that those who are not don't stand to benefit as well. Bras are quite expensive and finding a perfect fit is also challenging.
Full coverage bras will save you the trouble as it will keep your breasts well-supported and comfortable. The straps also stay in place without digging into the skin or slipping off the shoulders.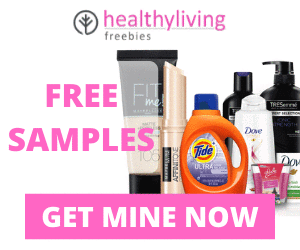 ·         Pregnant, Nursing and First-Time Moms
Pregnancy usually comes with a lot of body changes with the most common one being breast enlargement especially during the breastfeeding stage.
Women with smaller breasts can also get big naturally during this time. In such cases, a full coverage bra will come in handy to accommodate your growing breasts.
The two-ply cups with double layer also help prevent accidental leaks from sipping through your tops leaving embarrassing stains.
·         Moms with Babies
You can't match your baby's energy in an ill-fitting bra. A full coverage bra will be ideal during this phase especially when you are multi-tasking.
Where and When to Wear Full Coverage Bras
Just like shoes, there are bras for different occasions. Full coverage bras can be compared to sneakers ideal for everyday wear but not so great for a night out. Most of these bras are seamless since they encapsulate the entire breast not cutting across the chest like push up and demi bras.
You can wear a full coverage bra underneath thin-layered clothes, t-shirts and dresses both formal and casual. Some swim suits come with built in full coverage bras a great option for women with prominent nipples.
Different Types of Full Coverage Bras
As earlier mentioned, full coverage bras come in different styles. Full coverage is just a blanket word referring to bras that encapsulate the entire breast tissue. The most common types include t-shirt, sports, wireless, seamless and minimizer bras. When looking for these bras, you'll notice that some stores have physical locations while others only allow you to shop online.
When shopping for full coverage bras, comfort is key. You'd want to buy something that is comfortable and supportive enough to handle your daily routine without feeling too constricted. Let's review the different types of full coverage bras the market has to offer:
#1.  Sports Bra
Most sports bras are typically full coverage owing to the amount of breast support they are meant to provide especially the high impact ones.
AVAILABLE ON AMAZON
Full coverage sports bras should compress and encapsulate the breasts without compromising comfort.
#2.  T-shirt Bra
These bras are usually worn underneath thin-layered t-shirts hence the name. The virtually invisible bra lines is the only significant difference. Full coverage bras have higher necklines that serve the same purpose.
AVAILABLE ON AMAZON
#3.  Minimizer Bra
A minimizer bra creates an illusion of a smaller breast size. The high neckline and full cups on a full coverage bra fulfill the function of this bra type.
AVAILABLE ON AMAZON
#4.  Seamless Bra
A full coverage bra is usually associated with bigger cups that can show through clothes. Seamless is the way to go when it comes to full coverage bras to ensure they stay virtually invisible underneath clothing without getting in the way of their functionality.
AVAILABLE ON AMAZON
#5.  Wireless Bras
Bras with underwires are more supportive. But wireless full coverage bras can offer the right amount of support just as much without having to deal with poking and prodding wires.
AVAILABLE ON AMAZON
Advantages of Full Cup Bras
Full coverage bras are available in different materials including lace and silk options.
They offer ultimate breast support
They come in different styles
Full coverage bras are stylish
Disadvantages of Full Coverage Bras
Full coverage bras are not ideal for women with shallow breasts as they will not fill out the cups perfectly. Even so, there are those suited for smaller chests that offer shaping and modesty.
Not ideal for women looking to accentuate cleavage
Conclusion
At the end of the day, you need a bra that will make you feel confident while keeping you comfortable and well-supported. In this case, a full coverage bra fits the bill.