Looking for the best sweaters for plus size? Check out recommendations tested and curated by our editorial team.
It's my favorite time of year — the air's brisk, the leaves are turning, and everything just feels snuggly. Fall gets me in the mood for big cozy sweaters, and this year I couldn't wait to go find a few to keep me warm through the brutal Midwestern winter.
Of course, easier said than done when you've got a big rack! I originally planned to find you 10 great sweaters, but this season, most of the gorgeous thick knits are all in that trendy cropped boxy shape that popped up with so many summer tops earlier this year. This shape on a full chest drives me absolutely crazy.
I don't think this works for 3 reasons:
The box shape does nothing to highlight the smallest part of the body — the natural waist. While there are exceptions — I actually found one summer top done in a thin cotton in a boxy shape that fell against my skin and showed a little more of my shape — in general, the boxy tops I've tried on sit stiffly away from the body. The knits, in particular, hit my bust line and drape out from there. Without a nipped in waist to serve as a counterpoint to my full bust, I look like I've gained about 20 extra pounds from the front and from the side. Plus, with the short cropped edge, you can't use the trusty add-a-belt-at-the-waist trick to give the sweater a more flattering shape.
Many of the necklines in a boxy crop top are high. While scoop or V-necks seem to work better with a large chest because they draw the eye up away from the bustline, turtlenecks and high necklines always look to me like they're encasing my melons and drawing the eye straight to them.
My bigger bust line takes up more fabric on the front of any top to begin with, and that makes a cropped sweater even shorter. My breasts end up in the center of the garment and what feels like the center of attention.

Boxy shapes be darned, I tried on sweater after sweater (56, in fact) at Anthropologie, Madewell, J. Crew, Bloomingdale's, Intermix, Gap, Club Monaco, Scoop and Shopbop.com (free shipping, free returns!) until I found a few gems. Update: H&M, Topshop, and Macy's were all a bust, but I did find one more sweater at Banana Republic — read my review here.)
When I look for sweaters, I mostly concentrate on V, scoop, or funnel necks — all of which I find open up the neckline — in a variety of shapes to see what works. This simple strategy gives me a starting point to keep me from getting completely overwhelmed.

After all that time in the dressing room, here's what I loved.
A FLATTERING WRAP
AVAILABLE ON STJOHNKNITS
I wear this in size extra Large and like to pair it with HUDSON skinny cords in blue and a basic blank tank:
Some wrap sweaters add bulk to the chest, but this one lays nice and flat, as you can see from the side:
I also like this sweater belted. Because the knit gets a bit thicker when you cross one side over the other, I use a double wrap Tomas Maier Palm Tree Belt  to hold everything in place, but you could experiment with different thicknesses of waist belts as long as they were sturdy enough to stand up to a knit. I like bold earrings to draw the eye up to the open neckline.
Cinching in the waist gives it a flattering silhouette.
A BIG COZY FUNNEL NECK

Okay, this is firmly in the splurge category, but I had to include it. It's snuggly and warm without looking frumpty dumpty. I love how the dropped shoulders and dolman sleeves make my fuller bust appear less prominent and how the longer length keeps this looking streamlined where it could have veered boxy. Plus: POCKETS!!
AVAILABLE ON BROCHUWALKER
How much fun are these pockets?!?
A BASIC SCOOP NECK
AVAILABLE ON GAP
This is an easy, no-brainer 80/20 wool/poly blend basic that comes in 9 colors for a great price point. It's thin and easy to layer under a blazer, paired with a short necklace in a bold color, or you could jazz it up with a long necklace. I wore it in a Large.
Sometimes these thinner layering sweaters can be too tight, but as you can see from the side view here, it's not too clingy:
A TEXTURED KNIT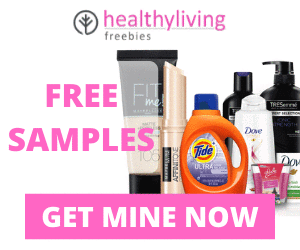 AVAILABLE ON AMAZON
Amazon is selling this in the cappuccino color only, but Club Monaco stores also stock it in gray. Although the shape is a bit basic, the honeycomb texture and scoop neck sold me. You could tuck this into a high-waisted skirt or keep this casual with skinnies and flats or tall boots. I'm wearing a size Large.
Side slits keep it interesting:
Here I paired it with a long necklace and easy jacket. The knit is thinner, so it's easy to layer.
A LEOPARD PRINT

AVAILABLE ON SAKSFIFTHAVENUE
Honestly, because shopping for clothes that look nice with a full bust can be such a pain in the arse, I have pretty basic tops — lots of gray, lots of black, some bold colors here and there, but hardly any prints. This is just the cure. The knit is thin, so you could pair it with a black blazer to give just a pop of leopard. I love how the more slouchy shape keeps it from being overly sexy. I'm wearing a size Large.
A nice scoop neck and wide shoulders. It falls just right — not too tight, not too baggy.It hits a perfect length, even from the back.
SOFT POINTELLE SLEEVES
AVAILABLE ON JUDITHMARCH
If it weren't for the detail on the sleeves, this would have been a bit boring. Instead, it's soft and feminine, even in wool.
I tried it in Large, in dark orange. Besides the pink shown above, it also comes in a pale ivory.
A STRIPED MAXI SWEATERDRESS
AVAILABLE ON WALMART
I lived in maxi dresses this summer, and this striped maxi sweaterdress for fall would be killer with biker boots and a furry vest. It's a bit see-through, so it's good to pair it with a very long black cami (like this one). My local Intermix still had the black and gray striped in stock.
The deep scoop neck really opens up the neckline and it slims, even with the stripes!
A VERSATILE BLACK SWEATER DRESS
AVAILABLE ON WALMART
A cutout in back. Rolled cuffs. Dolman sleeves. These little twists make this little black sweater dress my new favorite. Wear it with heels and a long necklace; gray tights and tall black boots; or patterned tights and booties. And by the way, the Club Monaco near me offers a 20% discount with a college ID, so if you're eligible, check and see if yours does the same — you'll scoop this up for $135.60. I'm wearing an extra Large.
Paired with a long necklace:
A back cutout adds a little interest:
Where I struck out:
Madewell, J. Crew, and Bloomingdale's. I tried on what felt like everything and, to be honest, felt really frustrated afterwards. Scoop was worth it for the top I found (post to come shortly!), and they also had some basic cashmere sweaters that were quite nice. But, at over $300, they didn't feel special enough to include here. In particular, I liked the oversized dolman sleeve sweater in blue and will be watching to see if it goes on sale.