Currently, there are a variety of sports bras in the market that will support the breasts without compressing them.
What Are Nursing Sports Bras?
Nursing sports bras resemble the everyday nursing bra since it either has Velcro straps or clips which you can comfortably unclasp for easy nursing access.
Additionally, these nursing sports bras generally offer high-level support, compression, and broad straps.
A nursing sports bra allows women to exercise and also lets you feed the baby before taking on the exercises. You can also breastfeed after or even during your workout session. Any mom would know that babies have their schedule and, in some cases, might require you to cut short your workout to feed them.
Why You Need A Nursing Sports Bra
Usually, when moms are breastfeeding, they tend to be well-endowed and more engorged than in normal circumstances. Besides, all women need ultimate support when taking on high-impact activities. However, nursing moms require more support, as this will help prevent them from feeling uncomfortable during the session. Or make them feel super comfortable when they go to the gym.
It's not unsafe to work out in your regular bra, but working out in a sports bra would feel more comfortable. Any breastfeeding mom can tell you how sports bras feel secure and help you move around confidently, and this will also help in boosting your confidence.

When you feel great during your workout sessions, you are more likely to keep up with the fitness routine and goals.
What to Look for In a Nursing Sports Bra
When you are breastfeeding, the production of milk makes the breasts fuller and heavier compared to normal breasts. And this especially happens between three to four months of nursing. You will, therefore, need more support during this period.
Running could be uncomfortable for the first few months, but a supportive bra and clothing that fits well will help you through. You should consider these things when shopping for a nursing sports bra:
a)       Support
When working out, a nursing mom shouldn't wear regular bras since they need more support. It has to be high-level. The bra's band should also have a snug fit. The straps have to be durable and broad enough. The front panel should be significant to come up high on the chest and hold the breasts securely in place. The cups shouldn't run over during the workout.
b)      Coverage
The front panel of the bra should come up high compared to your regular bra. If you go for a nursing sports bra with cups, they should be full and not dig down. When working out, cleavage isn't necessary.
c)       Easy to use
Any nursing sports bra should allow you to feed the baby at all times. Straps come in different designs, and you can either get Velcro or clip down. You will also come across nursing sports bras with hook and loop closures; this may be ideal for older babies since they can be a bit patient. If they are still very young, you should always go for bras that can unclasp easily and fast.
How Should the Bra Should Fit?
The bra must have a snug fit to support the breasts properly when you are working out.
Besides, women's rib cage tends to expand with pregnancy to give an expansion room for the uterus and lungs. However, after getting the baby, the rib cage will return to its standard size.
You should, therefore, take into account a larger rib cage when shopping for a nursing sports bra. You can go for a bra with thicker bands after delivery to ensure it fits snugly but also not too tight. Since nursing sports bras have a tight fit than the regular bras, the milk ducts are likely to clog due to compression. It's highly recommended not to wear these bras for long.
What Kind of Exercise You Can Take on These Bras
Most active moms are trying to find the perfect nursing sports bras for high-impact workouts. Some of these activities include:
High-Intensity aerobic exercises
Jumping/ Plyometrics
HIIT (High-Intensity Interval Training)
Boot Camp workout and classes
Running
CrossFit
However, they still need to keep the breasts secure even when taking on low-impact exercises. For such activities, you can consider coming up with your own nursing sports bra.
Best Sports Bras for Nursing Moms
Here's a list of the best sports bra for nursing moms:
#1.  Syrokan Women's Front Adjustable Sports Bra
Available on Amazon
Syrokan is an ideal nursing sports bra since you can use it when breastfeeding and also after.
Key Features
Comes in different attractive colors
The bra is available in both cup and band sizes from 32B up to 42E
Both the shoulder straps and the back closure are adjustable
For easy nursing access and customized fit, the bra features durable Velcro straps
It offers high-level support even on high impact activities
The bra's fabric is super comfortable, and it doesn't rub or chafe against the skin
You can use the bra even after you are through with nursing
You can machine wash the bra then hang it to dry
Advantages
Comes in different colors
Offers ultimate support even for women with large breasts
The bra is modest since it has light padding
It's made well hence long-lasting
Ideal for nursing moms
The bra is super comfortable
It also has a flattering shape
The bra features a racerback design which works perfectly well with workout attire
It has durable Velcro straps which are also adjustable for a customized fit
You can get the bra in traditional cup sizes
Disadvantages
The bra has no separation cups
Unlike some other bra alternatives, this bra might not allow for nursing with one hand
#2.  Boob Maternity Nursing Fast Food Sports Bra
Available on Amazon
Key Features
The bra has a moisture-wicking fabric
Features a more extensive racerback design
Allows access to nursing by one hand
The shoulder straps have padding
Its inner cups are made of a mesh that's soft and also dries quickly
The bra doesn't fit snugly but offers ultimate support
The bra's fabric is super comfortable and flexible as well
Advantages
Allows nursing with one hand
Offers support, but not high-level
The bra has a comfortable moisture-wicking fabric
The straps are padded for additional comfort and support
Comes in minimalist, clean colors
Disadvantages
Some women may not like this bra since it has no padding, save for the straps
It's quite pricey and comes in limited sizes
#3.  Hotmilk Activate Flexwire Sports Nursing Bra
Available on Amazon
Key Features: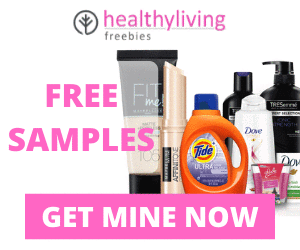 Allows access to one-handed nursing
Ideal for an expanding rib cage since it has six hook and eye closures
For individual support, the bra features flex wire cups
The band is thick enough for comfort and support
Ideal for exercises like Pilates and Yoga since it's supportive but doesn't restrict
Advantages
The bra's underwire is flexible
The hook and eye closures does change with any changes in the body
Allows one-handed nursing access
Offers ultimate support without restricting
The chest band is thick enough and lays flat for support and comfort
Disadvantages
The bra straps tend to dig into the shoulders
Not quite supportive when taking on high-impact exercises. Ideal for Pilates and Yoga
#4.  Glamorise Double Layer Custom Control Sports Bra
Available on Amazon
Key Features:
You can get the bra in traditional cup sizes
Features hook and eye closure at the back
Allows for one-handed nursing access
For lift and separation, the bra has bust bands on the inside
To minimize irritation, it has a tag on the outside below, just at the bra's front
Four alternatives front fit adjustable closures
Advantages
Allows one-handed nursing access
Available in traditional cup sizes
Offers a customized fit since it has four adjustable closures at the front
The bra provides high-level support for any activity from low to high-impact
Disadvantages
Some women find this bra tight since they aren't used to compression bras
The bra's fabric is quite thin, but this is only a drawback depending on your preference (there are women who love it that way)
#5.  Cake Maternity Zest High-Impact Nursing Sports Bra
Available on Amazon
Key Features:
The bra has an optional racerback fit design
Allows for one-handed nursing access
It has a customizable fit because it's available in traditional cup sizes
Six hook and eye closures for an expanding rib cage
An ideal alternative for women with smaller frames and big melons
Advantages
Allows nursing with one hand
The bra's fabric is soft and equally breathable
Comes in traditional cup sizes
The bra's back features six hook and eye closures
The bra is ideal for women with smaller frames and massive breasts
Disadvantages
Perfect for every day/ low-impact activities
Some women might find the fabric at the center of the bra frustrating
#6.  La Leche League Nursing Sports Bra
Available on Amazon
Key Features:
Allows for nursing with one hand
The bra has a super comfortable fabric blend of cotton, polyester, and spandex
Offers ultimate support and great coverage
The racerback design is quite broad
The bra is affordable
Advantages
Available in beautiful colors
It was made by nursing experts
The bra is very soft
Offers medium support
Budget-friendly
Easy one-handed nursing access
Disadvantages
Ideal for low-impact exercises
When giving their reviews, some say that the fabric does dig in the armpit area
#7.  Enell Sports Bra
Available on Amazon
Key Features:
Unparalleled support and compression
Offers no cleavage since it provides full coverage both at the front and back
Full, durable shoulder straps
Available in traditional cup sizes
It has a front hook and loop closure
The bra also has a broad padded band at the bottom for support and comfort around the rib area
Advantages
Technically, this isn't a nursing bra, but it's ideal for breastfeeding since it has access at the front
Full coverage both at the front and back
Available in traditional cup sizes
No movement when wearing this bra, it helps control bounce
Unmatched support and compression for moms who work out and are still breastfeeding
 Disadvantages
Likely to chafe the skin at the middle front
Nursing moms might experience some milk duct clogs since the bra does enormously compress. You, therefore, should wear the bra for a shorter period
Conclusion
For active moms even before getting babies, it's vital to regain a sense of self postpartum. The above nursing sports bras will always let you have the best of both worlds, which is working on your fitness and health while breastfeeding the baby usually.
Getting at least two nursing sports bras of high quality in your collection will make working out easy and enjoyable as well. Some of these bras will still serve you perfectly well, even after you are through nursing the baby. Don't hesitate to give reviews after trying any of the bras on our list.