What is the smallest bra size? Well, it's not an A cup. Read on to find out.
Bras are significant undergarments in women's life. It does lie underneath clothes yet plays a major role. Breast and chest sizes tend to differ from one woman to the other. That is to say; different women wear different bra sizes. However, there are a lot of questions in regards to the smallest bra size.
Some people would argue that women with small breasts don't necessarily need bras, which is wrong. The article will give an insight on the same. Most lingerie stores have A cup bras as their smallest size. However, A cup bras are not the smallest bra sizes. This article will additionally let you in on different factors that determine the smallest size when it comes to bras.
What Does the Smallest Bra Size Mean? Is It the Chest or Cup?
The smallest bra size is quite confusing, and many women are don't even know about it. The content in this article will equally help you understand how to measure your bra size. To get to know your actual bra size, measure your underbust and cup size.
Usually, the bra sizes are numbers along with the alphabets. For instance, 32A does indicate a bra size with 32inches as the band measurement, while A is the cup size alphabet. The smallest bra size has the smallest cup size. It, therefore, means that the smallest bra size typically depends on the cup size.

The Smallest Bra Size
The bra sizing chart has several small sizes. Unfortunately, most charts only have A cups as their smallest bra size. A usually indicates a one-inch cup size. But two cup sizes fall below the A cup, which is AA and AAA cups.
When your cup size falls below an inch, then you have to try out AA and AAA cup bras. Most women tend to wear ill-fitting bras, and this is not okay as it can result in breast health problems. It's, therefore, safe to say A cup isn't the smallest bra size in the market.
Small Breasts Also Need Support
Females breasts are usually prominent on the chest and are elevated on the anterior wall of the chest. But the breasts have no support underneath. All breasts need support regardless of the size. Women with small breasts also need breast support. It's always good to support the breasts with a great bra. Remember, breasts need support all the time, and that is why we have underwire bras for additional support.
What Happens If Your Wear an Ill-Fitting Bra?
Wearing bras have several advantages. But as a woman, you should be conversant with the many benefits of wearing the right bra size. The advantages of wearing a bra and the benefits of wearing the right bra size are not similar. Wearing a bra is excellent, but ensure it of the right size and fits perfectly well.
You will realize that many girls would go for B cup bras when in the real sense, they need an A cup bra. An ill-fitting bra is not suitable for your breast health. Loosely and snugly fitting bras are not ideal as well since they come with some disadvantages. It, therefore, means that choosing the right bra size is paramount.
How to Choose the Right Bra Size
You will have to choose a bra size depending on the chest and breast size. So, it's important to get accurate measurements of both the breasts and chest. Before you get to measure yourself, wear a bra without any push-up effect, lightly lined, and should fit well on the chest.
First, you need to get the band measurement right under the breasts. Then you can measure the breast size. Wrap the tape measure around the chest and over the breasts. Place the measuring tape over the nipples and note down the number. Now, you have both the breast and band measurements.
You additionally need to get the cup size. Getting the cup volume is quite easy as you only need to get the difference between the band and bust sizes. For instance, with band size 32 and breast size 33, the cup size will be an inch. One inch means A cup; therefore, your bra size would be 33A. The bra sizing will help you know your cup size and find the right bra size.
Best Bras for Small Breasts
Here are some of the best bras for small breasts:
#1.  24/7 Lace Contour Plunge Bra
The 24/7 Lace Contour Bra has excellent customer reviews and would, therefore, be a great addition to your collection. Its cups are lightly lined and come with removable pad inserts to enhance the shape and size of the breasts. The bra has a perfect fit, is super comfortable and quite flattering.
#2.  Zoe Push-Up Bra
Lula Lu will pop up every time you scourge the internet about anything relating to small breasts. Lula Lu is a bra brand that typically specializes in smaller cup sizes. The brand does stock A, AA, and AAA cup bras only. You can get to shop bras in different styles with band sizes ranging from 32 to 38.
Available on Lulalu
#3.  ThirdLove 24/7 Classic Strapless Bra
ThirdLove usually makes some of the best bras in small sizes, such as the Classic Strapless Bra. What's unique about the company is that they offer half-cup bras as well for women who fall between sizes. Their bras come in different styles providing a perfect fit for cups A, AA, and A⅟₂.
The half-cup bras are indeed lifesavers according to customer reviews, especially when you want that curve-hugging fit.
Available on ThirdLove
#4.  Victoria Secret's Lightly Lined Demi Bra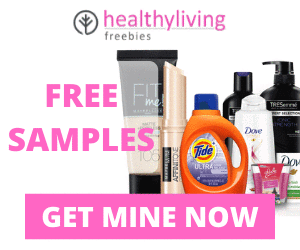 PINK offers bras in A cup as well. The retailer does stock bra sizes 32AA and 34AA in a wide range of different fun colors and prints. You can be extra in this bra regardless of your cup size.
Available on Victoria's Secret
#5.  Wacoal Women's Petite Embrace Lace Push-Up Bra
Wacoal is an intimates brand takes pride in their unique underwire bras ranging from cup sizes 32AA up to 40G. The Wacoal Women's Petit Embrace Push-up Bra has top ratings on Amazon, especially from women who wear AA cups.
For a more customized fit, the bra has hook and eye closure at the back. The bra also comes with removable push-up pads for natural breast enhancement. If you want an exquisite push-up effect, this would be your best bet.
Available on Amazon
#6.  Dobreva Push-up Underwire Plunge Bra
Women with small breasts will love Dobreva Push Up Underwire Bra, which in sizes 32AA to 36AA. The AA cup bras make the breasts appear more prominent than their actual size and also helps create some cleavage.
The bra has a front closure for convenience and lace trimming at the back, which adds a touch of femininity. It is made with a combination of polyamide and spandex. The fabric is soft against the skin and breathable to keep you fresh throughout the day. The underwire is perfect for additional support and shaping.
Available on Amazon
Conclusion
To think that smaller breasts don't need support is a big misconception. You should also note that small bras are made to support women with petite frames. It, therefore, means that small breasts equally need support. Women should choose the right bra types since there is currently a vast collection in the market. For sporty activities and workout sessions, sports bras would be ideal.
It is always important to wear the right bra size. Getting hold of a bra in the smallest size is sometimes tricky, but not impossible. If you need AA cup bras, never settle for A cup bras.