Which are the best bras to wear after mastectomy? Read our guide to find out.
If you've undergone breast reconstructive surgery, lumpectomy, a mastectomy, or you are sensitive to radiation or chemotherapy, there are several bra options dedicated to the needs of people with breast cancer.
However, it's true that trying to find bras that fit your distinctive or shifting form might be difficult. To make things easier, I've compiled a list of the best bras to wear after a mastectomy based on feedback from clients who have also been diagnosed with breast cancer.
In your breast cancer journey, you can still find intimate apparel that is perfect for you if opening your lingerie drawer and slipping on your favorite style will no longer be a viable option for when  you lack support, after surgery, irritating clothing, chafing cuts, a change in breast shape and. However, you should always consult with your doctor first.
Depending on your operation or therapy, they may recommend a specific style for maximum comfort and recovery. However, you should do your research and consider features like front zippers, adjustability, pouches for breast shapes that make it easier to put on and take off. You should also select the right fabric as it is critical. Ensure you go for high-cotton or buttery fabrics that are silky and soothing on the skin, as well as ventilated in case you get hot flashes.
You might want to change to a wirefree bra options at the onset of diagnosis or while undergoing treatment while the area recovers since under-wires can be uncomfortable.

Because under-wires can be unpleasant at the time of diagnosis or during treatment, you may wish to switch to a wireless bra alternative while the region heals.
Most lumpectomy patients will not permanently lose volume or require a new cup size, however, they may seek a non-underwire, highly supportive bra soon after surgery.
 Some doctors advise patients to avoid under-wire bras since it might irritate the tissues of the breast and create sensitivity, so it's important to be aware of what your doctor recommends.
If you have swelling after undergoing surgery, pick a bra with hooks instead of a single design so you may start with the loosest setting and gradually tighten it as the swelling goes down. Hook-and-eye front closure bras, on the other hand, are far superior because they offer maximum support and does not dig. Furthermore, because they tighten at the front, they're easy to put on even if you're in pain or have limited mobility as a result of surgery or radiation.
After surgery, it  can take a period of one year for the nerves and the spot to heal, and your skin can take up to a year to be less sensitive to radiotherapy and chemotherapy. Because of weight fluctuations and other changes caused by your therapy, the style of bra you will require, and the size, will change.
Brands recognize that ladies would like to feel as normal as possible, so they've spent years developing bras from fancy strapless bras to trendy sports bras  and everyday neutrals that look as good as they think they do.
Here are the nine best bras to wear after Mastectomy for all body types that will see you through your breast cancer journey.
9 Best Bras to Wear After Mastectomy
AVAILABLE ON AMAZON
With over 13,000 five-star reviews on Amazon, this top-rated bra demonstrates that a good undergarment doesn't have to be expensive.
This wireless best bra after Mastectomy is composed of a soft, breathable fabric that is pleasant and non-irritating to post-surgery incisions and radiation-sensitive skin. For further support, it includes a broad elastic band at the bottom and additional side panels.
In the Amazon review section, those who have underwent reconstructive surgeries and mastectomies praise this bra.
This is the best bra after Mastectomy for you if you continue to have numbness, minor swelling, and overall discomfort in your armpit region after three and half months of wearing your expander or almost every one of your bras is uncomfortable to put on.
It's the only bra that does not bind the armpits. It doesn't have the usual seams and 'trim' of other bras, so it glides over your skin without digging in. Because this may be the only bra you wear following your surgery, you can get them in a variety of colors.
AVAILABLE ON AMAZON
Amoena, a company specializing in the best bras after mastectomy and swimming suits, provides a variety of thoughtful goods for anyone with breast cancer surgery.
Comfort, support, and easy on-and-off are all provided by this bra's wireless design, compression , adjustable straps, and a hook-and-eye front fastening. The smooth, molded cups provide locations for breast implants if anyone want to use them, and the soft inner lining won't irritate incisions or post-radiation sensitive skin.
The sports bra-style shape is also good for small activities (such as strolling, golfing, and so on), and the breathable mesh back and wings give additional airflow to keep you cool and dry if you drop a few sweat or have hot flushes.
After a four-week search following surgery, one reviewer discovered this wireless style: " All bras I bought were inconvenient and  painful. I couldn't believe how comfy this bra was when I first put it on! Since my operation, my skin has been irritating, and anything that comes into contact with it produces agony. Amoena Esther Postsurgical Bra was the solution." She wrote.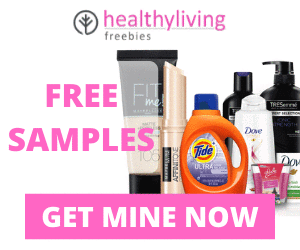 AVAILABLE ON AMAZON
Post-surgery bras, admit it or not, shouldn't  be unattractive. With a hint of lace and little bows on the straps, this wireless best bra after Mastectomy is just as lovely as your previous bras. It contains soft and silky molded cups to keep your shape, breast structure pockets for people who have had a mastectomy, and a flexible back that won't hurt or pull your skin due to back hooks. It is available in two color options: beige or black.
With the lace design, this bra is incredibly feminine, and it is quite soothing and keeps the prosthesis in place. (unlike other bras that allow it to slip out the side!).
AVAILABLE ON SOMA
If you are wondering whether you can be able to get away with bralette styles if you've always been a bra user who believes that little is more, then know that it is possible. This wireless, full-coverage alternative is made of a latex-free and wire-free soft, unlined fabric, making it the best bra after Mastectomy.
The lacy trimming is identical to that of your beloved bralette (only it's not itchy!) All of the essential support is provided by the built-in leotard back and wide bottom rubber band.
If you cannot wear bras with wires after Mastectomy or still believe that you will not get a bra that is both comfortable and supportive, then no matter what cup size you are, this is your best bra after Mastectomy.
AVAILABLE ON GAP
The Athleta Empower Bra A-C is ideal for anybody undergoing breast cancer treatment and one of the best bras after Mastectomy. It is constructed
It is constructed of a Polyester-lycra blend that is silky and cool to the touch and won't irritate the skin after surgery or throughout therapy.
The tight fit isn't overly firm it feels more like a hug and the front zipper make it simple to put on and take off if you're in pain or have limited mobility. The ventilated and fabric designed with moisture-wicking technology keeps you comfortable and relaxed all day.
This supportive technique is more beneficial to women who are attempting to resume back elements of their daily routine.
If, after undergoing Mastectomy, you have less flexibility in both your arms, then this post-surgery bra will be the simplest for you to wear. You will not be able to find a sports bra which you can comfortably put on without assistance.  You are going to love how this bra's zipper with an additional piece of cloth in the end is a little protection to keep your already delicate skin from being irritated.
AVAILABLE ON AMAZON
AnaOno is an intimate brand that embraces all boob forms and develops the best bra after Mastectomy for survivors and patience of breast cancer.
This recovery bra is constructed from a creamy modal fabric that feels even better than cotton) and has pleasant compression, front hook openings, and a broad back bridge for extra support.
The silky, non-irritating design is ideal for people undergoing radiation therapy because it won't irritate incisions, delicate skin or create pain afterward. It's worth mentioning that the bra features compartments that can hold breast forms, expanders, and prostheses but it also fits well without them.
The AnaOno Pocketed Front Closure Bra is perfect for older women who cannot find a comfortable bra to wear after a unilateral mastectomy. This bra is so soft, has a front closure, and is so comfy and supportive that you won't believe how beautiful you look wearing it.
AVAILABLE ON AMAZON
This best-after mastectomy bra was inspired by Cosabella's founder Valeria Campello who is a 8-year breast cancer survivor. It makes everyone putting on this bra feel attractive. Campello while speaking to Health said that she felt it would make patients feel relaxed and lovely while getting therapy and afterwards.
 It offers supportive racerback design for after mastectomy surgery us and is designed in iconic, floral Never Say Never lace. The fabric is soft and elastic to suit fluctuating breast sizes and prostheses, the delicate-looking yet durable lace is soft and stretchy.
This bra has front closures, breast form pockets, and a drainage channel, demonstrating that the Italian manufacturer has thought of everyone and everything.
AVAILABLE ON AMAZON
Fran Dunaway, the two-time cancer patient and survivor and co-founder of TomboyX which is an inclusive  gender and size  clothing brand, admitted that she avoided going out in public after her mastectomy because she was not feeling comfortable in any bras.
She met with TomBoyX's head of product, who created this one-of-a-kind garment based on her vision: a super-comfy, single-sided bra with straps under incision lines that is simple to put on and take off.
This One-sided best bra after Mastectomy provides singular support while allowing ventilation to the surgical side for healing making it ideal for people recuperating from a unilateral mastectomy. It's reversible, so it'll fit you regardless of which of the two breasts is removed, and it has smooth, flatlock seams that won't irritate or chafe delicate skin. It also includes adjustable hooks on the side that enables a flexible fit (read: you won't have to drag it over the head).
Even if someone does not wish to use their prosthesis on certain days, this will support the other side. It's intended to avoid any touch with any recent breast radiation dermatitis and surgery scars or.
This bra is unexpectedly soft and supportive, with a smooth, flexible fabric. It doesn't bunch or rub, and it doesn't feel unpleasant where you're numb or itchy under your mastectomy side armpit so that you can put on it all day.
AVAILABLE ON AMAZON
There is a reason doctors recommend this high -rated best bra after Mastectomy. It has soft cups that provide excellent coverage while keeping wounds comfortable and free of infection. It is intended for people who are healing from breast augmentation, reconstruction, lift decrease, and or mastectomy surgery. The crisscross back straps improve posture and relieve back pain after surgery, while the adjustable front closure with a hook-and-eye makes it simple to put on even for those with limited movement.
This bra offers fit and  support  that allows for minimal movement while undergoing  the healing process. It is available in a variety of cup sizes ranging from 32B up to 42DD.
It provides the ideal level of compression following a mastectomy. It rises sufficiently on the sides, front, and back to provide maximum comfort.
Best Bras to Wear After Mastectomy Conclusion
Following a mastectomy, some women may choose to have their breasts rebuilt through surgery. Many women, however, find the idea of reconstructive surgery after breast cancer surgery to be terrifying.
If you or a loved one has recently decided against breast reconstruction surgery, a breast prosthesis may be a viable option for restoring your feminine figure. Mastectomy bras are created particularly for women who wear breast prostheses and are an excellent method to speed up your recovery.
Mastectomy bras are designed with pockets stitched into the cups to accommodate ladies who prefer to wear a breast prosthesis. The cups prevent the breast form from slipping or moving about and make it simple to clean and care for. During your recovery, mastectomy bras are great. They are available in several designs and colors, but most are seamless and wire-free, ensuring optimum comfort and protection during healing.
When deciding whether or not to buy and use a mastectomy bra, consult with your doctor, and if applicable, check with your insurance provider to see whether they give any reimbursements for post-mastectomy bras like these. Some, if not all, of the cost of a mastectomy bra and breast prosthesis, may be covered by your insurance plan.
If you're in a dilemma about the best post-mastectomy bras, these nine best after mastectomy bras can assist restore body balance and symmetry while also preventing chronic neck, back, and shoulder pain.
MASTECTOMY BRAS: | How Long to Wear Compression Bra After Mastectomy | What to Wear After a Single Mastectomy | Best Bras for Mastectomy Reconstruction Patients | Best Sports Bras to Wear After Mastectomy | Best Bras to Wear After Mastectomy