Which are the best bra alternatives for large bust? Read our guide to find out.
Some women find bras uncomfortable. What with the digging straps that leave red impressions on the skin, painful band and underwires.
However, not all of us can get away with not wearing a bra. This is especially true for us with large breasts. Fortunately, there are a number of brands in the market offering bra alternatives for large bust with considerable coverage and support.
Wondering what to wear instead of a regular bra? Worry no more because this article is for you!
Bra Alternatives for Large Bust
If bras are not your thing, here are some great alternatives that you can try:
Camisoles look like regular tops but are super soft and fully cover the torso. Some camisoles with built-in bra cups provide light breast support. These camisoles are also ideal for layering since they are quite comfortable.

SHOP ON AMAZON
You can wear a cardigan on top of your camisole, leaving open a button or two to show off the stylish neckline.
Tank tops and camisoles are similar in that they both fully cover the torso. These clothes are a staple for young girls and women alike, especially during summer. The clothes can be worn independently or as a bra alternative.
AVAILABLE ON AMAZON
The materials used to make tank tops are usually thicker for better coverage and breast support. Some of the tops are also seamless, which makes them ideal for wearing under your shirts as they remain virtually invisible.
Generally, tank tops made of nylon and spandex offer more in terms of support. However, when it comes to tank tops, tighter fit equals more support and vice versa.
See the best tank tops with built-in bras.
Nursing tank tops are not necessarily for nursing mothers only. Anyone can wear them!
When it comes to bra alternatives for large bust with support, most women swear by nursing tank tops. The undergarments are usually layered to prevent the nipples from showing underneath.
SHOP ON AMAZON
Women with large breasts can easily throw on a nursing tank top by simply unhooking the top's detachable part, wear the top then reattach it back on.
Backless bras are your best bet if you find straps and bands excruciating. These bras are also known as adhesive or stick-on bras since they feature cups that usually stick on the breasts.
SHOP ON AMAZON
Backless bras are made of gel or fabric and can be worn under backless gowns, dresses and tops. The bras offer more in terms of coverage compared to nipple stickers.
See the best backless bras for large breasts.
Nipple pasties are a common bra alternative for women with large breasts. The stickers cover the nipples and can be worn under gowns with flimsier and thinner fabric, sophisticated necklines and designs.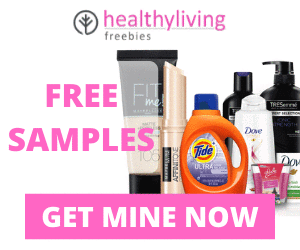 BUY ON AMAZON
There are different types of pasties and are available in different shapes and colours. These underthings are a great option for women who find underwires, straps and bands irritating but still want some coverage.
Pasties and silicone covers are almost similar but the latter are made of gel. The covers are exquisite in flesh and nude tones to match the shade of your skin which means they remain virtually invisible underneath clothing especially the sheer ones.
AVAILABLE ON AMAZON
Gel inserts are typically cutlets that can be slipped into a dress or top designed with pockets for in-built cups and pads for better coverage. They can also be worn under backless dresses since they are strapless and super comfortable, giving you the barely-there feel.
AVAILABLE ON AMAZON
Breast tapes offer considerable coverage, support, and lift. They also enhance the overall breast shape and decolletage.
AVAILABLE ON AMAZON
A breast tape can help to lift saggy breasts. However, the adhesives might not be the right choice for women with massive breasts.
If you want undergarment comfort, breast tapes are a perfect go to.
Check our breast lift tape reviews.
In-built or sew-in bra cups are mostly found in formal wear, gowns and swimsuits. Fortunately, you can design and alter your clothes to include sew-in cups to make them ideal for everyday wear. Besides, the cups help enhance the shape of the breasts.
AVAILABLE ON AMAZON
Sew-in bra cups are a life saver to women who don't like wearing bras but can't get away with going braless.
10. Fashion or Blouse Tape
A wardrobe malfunction can be quite embarrassing, especially when you decide to go braless! That is why you need to secure your blouse properly in place. You can borrow a leaf from some celebrities who pull off great looks with adhesives.
AVAILABLE ON AMAZON
To avoid any unnecessary exposure, tape your armholes, neckline edges and some parts of your outfit. You can also use pasties and nipple covers along with tape to keep everything under wraps.
A bodysuit will give you that hourglass figure as it helps clean up any bulges. The suits feature in-built bras for coverage and ultimate breasts support.
AVAILABLE ON AMAZON
Every woman should have a bodysuit in her collection owing to its versatility. Besides, you can wear them independently or pair with a flowy skirt.
Most people think that bralettes are only meant for women with small breasts. However, with the current crop of brands, manufacturers now cater to DD cups and bigger.
AVAILABLE ON AMAZON
Bralettes are super comfortable as they have no wires, buckles, clasps, and pads. Moreover, they come in different styles. You can wear them with a fashion forward blouse showing off the straps a little.
Generally, bralettes are the best bra alternatives for large bust.
See the best bralettes for large bust.
Underwires can be a nightmare and in this case, wireless bras usually come in handy. Go for bras made with thicker fabric for coverage and additional support.
AVAILABLE ON AMAZON
See the best wireless breasts for large bust.
Conclusion
When it comes to undergarments, we all have different preferences that is why you need to choose what works for you from the above recommendations of bra alternatives for large breasts.