Looking for a way to go braless without attracting attention? Wear a dress that doesn't require a bra. Read on for the  best dresses with built in bra support.
Built in bras are usually attached to clothes. They feature an elastic band in place of the underwire and uses padding and compression to keep the breasts in place without compromising comfort.
Best Dresses With Built In Bra Support
When it comes to dresses, nothing is more important extreme comfort and quality. Get to enjoy ultimate comfort, support and fashion with these beautiful dresses with built-in bras:
#1.  Women's Workout Dress Sleeveless Built-In with Bra and Shorts
AVAILABLE ON AMAZON
This dress is made with a blend of nylon and spandex to keep you comfortable and looking cute throughout the day. The fabric is thick enough, soft, breathable and moisture-wicking. It features a 4-way stretch and a great A-line contour to cover excess belly fat.

The dress additionally comes with built in shorts with pockets on the sides for necessities such as keys, phone and tennis ball. It's ideal for fitness, golf, cycling, running, hiking, tennis and is also perfect for everyday wear. It's quite flattering as you can either dress it up or down.
#2.  V FOR CITY Cami Dress
AVAILABLE ON AMAZON
V FOR CITY is made of rayon and spandex, not ideal for parties but typically designed for lounging, layering and sleeping. The dress features a built-in shelf bra with a perfect fit for support while the adjustable straps help accommodate different breast sizes. The lightweight and super soft ribbed rayon is breathable and doesn't feel restrictive or sweaty.
You can effortlessly dress it up or down for both formal and casual parties. The cami dress can also be paired up with a cardigan or sweater. It's super comfortable and sexy.
#3.  Willit Women's Exercise Dress
AVAILABLE ON AMAZON
The cotton fabric used to make Willit Exercise Dress wicks moisture away from the body keeping you fresh all day long while spandex makes it form-fitting without restricting you. The built in shorts offer coverage and also help hold things in place making the dress ideal for lounging and everyday active wear.
The built-in bra comes with removable padding for support and customized coverage. The side pockets are roomy enough for keeping necessities like keys and phones. You can wear this versatile dress for dog walking, hiking, running or practicing yoga and pair it up with trainers jacket and denim when going for a date.
#4.  Women's Workout Dress
AVAILABLE ON AMAZON
The fabric of this dress is soft and breathable to keep you cool the summer heat. The built in padded bra offers ultimate breast support and coverage keeping the nipples discreet underneath. This is your go-to dress if you are looking for something flowy with spaghetti straps but don't want to deal with the hassle that comes with wearing bras from constricting underwire to slipping straps.
The built-in bra is super comfortable. The dress is lightweight and form-fitting without being tight while the adjustable straps provide a more relaxed fit for different breast sizes. However, this dress can only be hand washed to maintain quality.
#5.  Maidenform Women's Slip Dress
AVAILABLE ON AMAZON
Maidenform Slip Dress is made with a combination of nylon and spandex for stretch. It features a hook and eye closure at the back and helps smooth out the waist, tummy, back and hips. The cling-free, anti-static fabric ensures the dress glides over effortlessly. The double strap and low-back design create versatility.
#6.  DYLH Nightgowns Cami Sleep Dress
AVAILABLE ON AMAZON
DYLH Cami Sleep Dress is easy to wear and take off as you only need to slip it over your head. This knee-length dress is seamless and super comfortable made with a high-quality skin-friendly stretchy fabric. The shoulder straps are adjustable for a more comfortable fit ideal for lounging, night and sleep wear as it offers little support and good coverage.
The unique style creates an illusion of stunning curves while the built-in bra adds a touch of femininity and sexy silhouette. You can pair it up with jeans, leggings, pants or tights for daily wear or dress it down.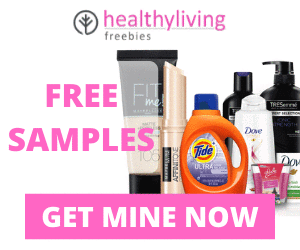 #7.  Women's La Jolla Dress
AVAILABLE ON AMAZON
La Jolla Dress is made with a blend of nylon and spandex for stretch with a built-in shelf bra for ultimate breast support. The seamless construction is amazing and the fabric feels great against the skin. It's available in different colors, prints and sizes. The dress is soft, comfortable, skin-friendly suitable for all women as it works well for different occasions.
#8. Cestyle Women's Casual Sleeveless Racerback Dress
AVAILABLE ON AMAZON
Ceystle Racerback Dress is made with a breathable, refreshing and moisture wicking fabric that typically allows your skin to breathe keeping you cool all day long. The 4-way stretch material is soft, smooth and feels great on the skin. The scoop neck and racerback designs will allow your shoulders and arms to move freely and effortlessly while the built-in bra features a removable coaster that makes it easy to clean and replace. This dress will pull and push you in all the right places to give you a perfect silhouette.
The elastic design on the hem offers shock-proof support, prevents sagging and equally helps stabilize the chest. The dress is perfect for everyday casual wear, running, dancing and other different activities. Also, the flat seams prevent chafing giving you a comfortable experience. It's advisable to hand wash this dress to maintain quality and avoid damaging the fabric.
#9.  Runing Girl Tank Top Halter Maxi Dress
AVAILABLE ON AMAZON
Running Girl Tank Top Dress is made of made of comfortable and sleek material. It features a built-in shelf bra for support and coverage ideal for summer parties.
#10.   Kurve Strapless Stretchy Mini Sexy Tube Dress
AVAILABLE ON AMAZON
Kurve is a true seamless and unique renowned brand in the USA. The Mini Sexy Tube Dress is quite simple yet fashionable and trendy. This form-fitting dress is designed to outline your curves and enhance their shape while allowing the arms to move freely and keeping the dress securely in place with the ribbed band to prevent any slips.
The built-in shelf bra provides extra coverage and ultimate breast support. The Mynx fiber usually offers a four-way stretch and comfortable fit.  This is the ultimate go-to dress for summer partying and everyday wear. This soft and light bodycon dress will keep you comfortable throughout the day.
#11.  Zylioo Women's Modal Built-In Bra Padded Dress
AVAILABLE ON AMAZON
Zylioo Padded Dress with a pull-on closure is made of Viscose and rayon and comes in different colors. The modal fabric is resistant to shrinkage, soft and skin-friendly. For extended lifespan, ensure you hand wash the dress with cold water and mild detergent.
The dress features a lightly padded built in bra with molded cups for ultimate breast support. It's ideal for everyday casual wear either on its own or layered.
These dresses will give you a supportive fit and confidence to go braless.