As an E cup, you know how heavy the girls can get during the day. Therefore, for your own comfort and health, you need a supportive bra that will keep the girls up and not leave you with back pain. Which is the best bra for E cup? Read on.
For your comfort, it is important to wear a fitting bra.
Most E cup women usually find searching for the perfectly-fitting and supportive bra challenging. This is why our plus size team at Brabbly decided to do the hard work for you. Our bra fitters have compiled about 10 bras that support the girls well and are comfortable for E cup women.
The bras below are designed for women with larger cup sizes. They offer great support, keep you comfortable and are durable.
Wearing a fitting bra makes you very confident. However, to find a fitting bra, you should know your size and understand the best type of bra for your breast shape. When you know your breast size and shape, finding the best bra will not be a daunting task.
Best Bra for E Cup
If you are an E cup, the bras below are excellent for you. These bras offer great support, are comfortable and look beautiful. The bras will look great under any clothing.

#1.   Soma Vanishing Back Unlined Front Close Bra
The Soma Unlined bra has a soft, smooth fabric, lovely design, and shapes the breasts well. The lace pattern and full coverage make it the best bra for C cup. The bra does not shrink after wearing or washing.
The bra comes in band sizes 32-42 and cup sizes B-G.
#2.  True & Co. True Body Lift Full Cup Bra
The True & Co Body Lift Bra is a comfortable cross between a bralette and a sports bra. The fabric is soft and the cups provide adequate support to the breasts. Moreover, the bra does not lose its natural shape when washed.
This bra is available in sizes XS-XL and cup sizes DD-DDD.
#3.  Wacoal Red Carpet Strapless Bra
The Wacoal Red Carpet is the best strapless bras for plus size.  The bra is comfortable, fits perfectly, looks great under any clothing, and stays in place all through. This is the best bra for D cup and over.
The bra is available in several neutral colors to match different skin tones. It comes in band sizes 30-40 and cup size C-H.
#4.  Playtex Love My Curve Modern Curvy T-shirt
The Playtex Love My Curve bra is suitable or curvy women. The bra is very smooth and looks great under clothing. Its straps are wide enough to support the breasts and get them to stay in place.
This is a comfortable bra that you can wear all day long. The bra comes in solid color and its lace makes it look sexy and flattering. After washing, the bra remains as good as it was.
The Playtex bra is available in cup sizes C-G and band size 36-44.
#5.  Freya Idol Molded Balcony Bra
The Freya Balcony Bra sizes range from B to HH. This is one of the best bras for E cup women. The bra is comfortable, fits well, and gives ample support. This bra stays in place all the time.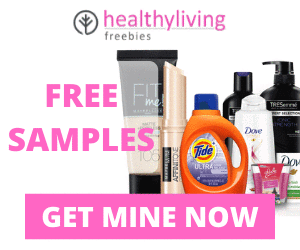 The bra for plus size is available in cup sizes B-HH and band size 28-38.
#6.  Panache Envy Lace Bra
The Panache Envy bra is gorgeous, sexy, and fits perfectly. The bra fits flat to the body, making it excellent for E cups. After washing, it does not shrink. This bra is seamless and comfortable. However, sometimes the wires may poke where the cups join.
The bra comes in band size 28 to 38 and cup sizes D to K.
#7.  Vanity Fair Beauty Back Full-Figure Wire-Free Bra
For those who hate underwires, this Vanity Fair bra is for you. The bra has no underwire but offers adequate support to the girls. The bra fits well and has a smooth back design that makes it an excellent bra for different occasions.
If you need wire support, there is an underwire design here.
The Vanity Fair is available in cup size C-DDD, and band size 36 to 44.
#8.  SPANX Brallellujah Full Coverage Bra
The SPANX Brallellujah bra has a front-closure and its straps and the back are made from hosiery material. The bra is comfortable, fits well, and offers great support for E cups.
However, its straps are too thick to wear under some clothing. Moreover, the band also changes its shape after washing.
The bra comes in cup sizes A-DD and band sizes 32-42. This is one of the best bras for E cup sizes.
#9.  Shapeez Shorteee Bra
The Shapeez bra has a smooth back that prevents bra lines and back bulges. The bra is supportive, comfortable, and fits well. This bra looks great under different clothing.
However, some women find the pullover style difficult to wear. Moreover, it has different sizing. Therefore, check the size guide before buying.
This bra is quite expensive and comes in sizes XS-1X and cup sizes A-E.
#10.  Natori Pure Luxe Bra
The Natori Pure Lux Bra is the most comfortable bra for E cup.  It is well-fitting, supportive, and remains put all the time. This makes it one of the best bras for E cup sizes.
The full-coverage design works well for women with larger cup sizes. The bra is very durable and does not lose its shape after washing. The Natori comes in the band sizes 32-38 and cup sizes B to G.
However, adjusting the straps can be difficult when wearing the bra under other clothes.
#11.  Brooks Maia Sports Bra
The Brooks Maia is one of the best sports bras for bigger breasts. The bra compresses and separates the breasts to keep them in a good position and prevent up and down or side movement. This bra is specifically made for high-impact activities.
The Brooks Maia has adjustable straps and is padded for comfort and support. The sports bra is available in band sizes 32-44 and cup sizes C-E.
#12.  Hanes Ultimate T-shirt Bra
The Hanes T-shirt Bra goes up to size DD. The bra is cheap, fits perfectly, and will look good under any clothing. You can wear it all day long and forget that you have a bra. The straps are comfortable and can be adjusted.
This bra comes in full-coverage design, which is preferred for larger cup sizes. The bra hook allows it to be converted easily to a racerback easily. The bra does not shrink after washing.
The Hanes T-Shirt bra comes in band sizes 34-38 and cup sizes B-DD. If you are wondering why we say this bra can fit E cups when its cup size ranges from B-DD, check our article on bra sister sizes.
Watch the video below for some more E cup bras that customers recommend:
Which is the Best Bra for E Cup?
When searching for the best bra for E cup, we looked at fit, comfort, and durability. We checked whether the bras maintained their shape after washing and what E cup women felt when they wore them.
Other things we looked at include the appearance and support offered by the bra, and how easy or difficult it was to wear or to remove the bra.
From our tests, the above models emerged as the best bras for E cup women.