Looking for the best shoulder cushions for bra straps? Read on for 5 options that will ensure you don't have any pain.
Some women experience shoulder pain, especially those with massive breasts, and this is where the cushions for bra straps come in handy. The protectors help alleviate the pain felt by straps that dig into the shoulders and prevent them from falling off.
The cushions prevent the straps from touching the skin directly. Therefore, it means that even if you wear your bra for an extended period, it won't leave any marks. These little cushions will help improve the quality of your life. Here are some of the best shoulder cushions for bra straps:
Best Cushion for Bra Straps
1. Ewinever Silicone Bra Strap Cushions Holder
AVAILABLE ON AMAZON
Ewinever comes in five pairs in colors black, beige, and transparent. These pads prevent the bra straps from digging into the shoulders and also offer relief from painful strap pressure easing any discomfort.

Putting the straps into these incredibly soft silicone cushions helps keep them in place all day long and saves you the embarrassment of their visibility, especially in public places. These shoulder pads are made of high-quality, super elastic, soft, and safe silica fabric.
The pads come in waterproof and non-toxic material, thereby providing elasticity. They also feel gentle on the skin and are ideal for everyday use. The cushions accommodate different strap widths offering a perfect fit. Plus, they come with a warranty.
2. Silicone Bra Strap Cushion Anti-Slip Straps
AVAILABLE ON AMAZON
These Silicone Bra Cushions are super soft, comfortable, and doesn't have sticky and itchy adhesives to irritate the skin. They help alleviate any pain resulting from straps that dig into the skin and prevent them from slipping off the shoulders.
These fashionable shoulder cushions are ideal for women tortured by painful bra straps, especially those with more prominent breasts. Besides, they offer amazing shoulder relief for individuals with permanent indentations from bra straps.
Just like the name suggests, these cushions are made of silicone material, incredibly soft and comfortable, ideal for all occasions. The radian design helps keep the straps in place, while the middle design makes it easy to belt through.
These pads are suitable for different bra styles and sizes. They are also portable, meaning you can carry them anywhere and at any time. The fabric used is environment-friendly, easy to contact, translucent, no deformation, and discoloration.
3. Home-X Reusable Silicone Free Bra Shoulder Cushion
AVAILABLE ON AMAZON
If your straps are uncomfortable and keep digging into the shoulders, use the Home-X Reusable Bra Strap Pads. They usually provide a cushion between the bra straps and the skin making you cozy and comfortable all through the day.
The pads are relatively thin, meaning they won't create additional bulk underneath your clothes. Moreover, they are made with polyester fabric that feels soft on the skin and remains smooth and invisible.
These pads are silicone-free and won't irritate the skin or stick on it all day long. The cushion measures 4²⁄₄ inches in length × 2 inches width and offers padding as well. The strap cushions feature a universal design and are perfect for all bra types, whether they have broad or thin straps.
The pads have a hook tape to keep the bra straps secure and keep them in place and prevent the holder from moving around when you do. The cushion features a flap that you need to open and then insert under the bra strap, and the padding should be on the skin. Close the flap afterward.
What's more, the bra straps are reusable and machine washable. Please don't iron the strap covers to maintain their quality. The cushion pads can accommodate bodies and bras in all sizes and shapes. They are compact and easy to carry around so that you remain comfortable anywhere you go.
4. EIMGO Silicone Bra Strap Cushions Comfort Shoulder Protectors
AVAILABLE ON AMAZON
If you are allergic to silicone, avoid these cushion straps as they are made of 100% premium quality silicone. They are incredibly soft, super elastic, waterproof, non-toxic, durable, washable, and reusable. The cushions provide excellent elasticity and feel great on the skin, making them ideal for everyday use.
Putting bra straps into these silicone cushions helps alleviate pain on the shoulders while preventing them from slipping off as you move around, keeping you comfortable. Besides, they come in different fun colors to match your bra.
The pads comfortably accommodate shoulder straps up to 1.1 inches wide, and one size of bra strap cushion fits all.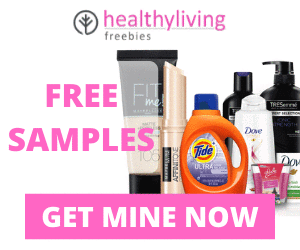 5. Yalansmaip Silicone Bra Straps Cushions Holder
AVAILABLE ON AMAZON
Yalansmaip Silicone Cushions can accommodate shoulder straps with a 30mm width. They are made of high quality soft, small, lightweight, waterproof, washable, non-toxic, durable, and super elastic silicone fabric. The cushions come in different colors to fit your style, so you don't have to worry about them showing underneath snugly fitting clothes.
The smooth and incredibly soft silicone material effectively reduces any pressure from the shoulder straps and alleviates the pain associated with them being tight. The cushions also help prevent the straps from slipping off the shoulders, keeping you comfortable all day long.
However, after some time, the oil from your skin tends to affect the cushions and, hence, begin to slide down. Wash them with little soap and warm water to maintain quality. Besides, these cushions are relatively easy to use.
Conclusion
You don't have to suffer anymore from painful shoulder straps. Get yourself the best cushions for your bra straps to keep you comfortable throughout the day. Remember also to check their fabric to avoid any skin allergic reactions.
The above shoulder cushions can help to prevent shoulder dents arising from bra straps.
If you don't want to wear cushions, then perhaps you can look for a bra that specifically doesn't dig into the shoulders or cause pain. Watch the video below for some of the best bras for prevent neck and shoulder pains: