If your bra straps keep falling off during the day, you most likely have narrow shoulders and would need special types of bras. Which are the best bras for narrow shoulders? Read on for the top recommendations.
Having to fix your bra straps all the time during the day can be quite annoying. If the straps are always sliding down,  then you likely have narrow shoulders.
However, you don't have to worry. There is nothing wrong with having narrow shoulders. To avoid the inconvenience of having to adjust your straps all the time, simply get bras designed for women with narrow shoulders.
Best Bras for Narrow Shoulders
Here's a list of bras that you can wear without worrying about the straps falling off.
Strapless Bras
If you have a difficult time with bra straps, wear a strapless bra. However, ensure the strapless bra has side boning and a supportive band to prevent it from rolling up.
The best strapless bras for narrow shoulders have an anti-slip silicone tape on the inner cups and band. The bras also have a back hook and eye closure.

These some of the best strapless bras you can choose:
#1.  Maidenform Comfort Devotion Custom Lift Strapless Bra
This Maidenform Contour bra has contour cups with underwire that lift the breasts. Just as the name suggests, the bra is super comfortable, has a smaller feel and fitx small cup sizes.
The bra maintains its comfort and shape even after several washes.
#2.  Lilyette By Bali 939 Tailored Minimizer Bra
The Lilyette bra minimizes breasts by up to 1⅟₂". The bra comes in different colors and has removable and adjustable straps. The interior side of the bra has a silicone gripper.
#3.  Vanity Fair Beauty Back Smoothing Strapless T-shirt Bra
The Vanity Fair Beauty is one of the best strapless bras for large breasts.  The bra doesn't bulge, roll, or pinch. This bra comes in different colors.
High-Neck Bras
Bras with a high-neck design fit a bit closer to the neck. The bras have supportive inner straps and are ideal for women with big breasts. High-neck bras with in-built cups and a band with mesh lining offer additional support.
#1.  Under Armour Luminous Crop Top Bra
The Under Armour Crop Top Bra is made of lightweight, four-way stretch material that provides maximum support to the girls. This bra has an in-built pocket, shapes the sisters nicely and is recommended for Pilates.
The bra is made from moisture-wicking fabric and features a crop design. The breathable fabric keeps the skin dry when you sweat. This bra has a luminous print that tends to catch some light for visibility.
#2.  Puma High-Neck Mid-Impact Sports Bra
The Puma High-Neck Sports Bra is made of performance fabric and has a mesh for additional breathability. The bra features a racerback design, its straps optimizing your motion range, and the molded spacer material enhances support.
The Puma bra s made from moisture-wicking material and is ideal for weightlifting and light fitness activities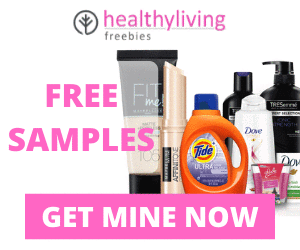 #3.  Lululemon Enlite Bra
The Lululemon Sports Bra is made of soft, super supportive, and delicate fabric. The bra also features some spandex fiber that allows it to stretch and shape your body well.
The Lululemon Enlite is a lightweight sports bra with breathable in-built cups that reduce bounce. The bra has no stitches and its hook-and-eye closure lies flat.
J-Hook Bras
You can transform a t-shirt bra into a racerback design, and in turn create a J-hook bra. To do this, simply join the straps at the back with a clip.  You will achieve two bra styles in one: racerback style and a regular bra.
You can get clips and other bra essentials from our online store.
#1.  Elomi Matilda Underwire Plunge Bra
The bra is ideal for women with big breasts. It has an underwire that has some embroidery along with cups top panels for an exquisite look. The bra has a combination of nylon, elastane, and polyester. It has a leotard back with J-hooks that help in preventing the straps from falling off the shoulders. The bra cups have no padding, lining, and is also underwire-free but still lifts and makes the breasts appear rounder. The side panels support the breasts and also helps center them. It has a center plunge with no push-up, is extensive with an arched underside for tummy comfort.
#2.  Prima Donna Every Woman Underwire Seamless Non-Padded Bra
The Prima Donna Bra is available from size 34C up to 40H. The bra is made os 18% Elastane, 35% polyester, and 47% Nylon and makes you feel good in your skin. The bra provides invisible support, thus boosting your confidence. You can wear this bra daily under any outfit.
The bra for large breasts comes in four subtle colors and has molded underwire cups for additional support, shape, and lift. It also features a delicate applique at the center and its straps are adorned with some lace details.
You can pair this bra with matching innerwear for a stunning look.
#3.  Parfait Dalis Bralette Style P5641 Bra
The Parfait Dalais Bralette is made from a combination of 5% spandex and 95% modal. The bra comes in cup sizes 30 to 40 D, DD, E, F, FF and G.
The Parfait Dalis Bralette has stretch lace, a soft modal and seamed supportive wireless cups. The bra has J-hooks that you can use to convert it to a racerback design.
The bra is ideal for sleeping and lounging.
Racerback Bras
Racerback bras are among the best bras for narrow shoulders. The bras cut closer to the neck and have a triangular shape at the back that extends to the band for additional support.
Racerback bras also have front closure options, which make them easy to wear. The design offers some limited space to get around.
#1.  Maidenform Pure Genius Racerback Bra
The Maidenform Pure Genius bra is available from cup sizes 32C up to 44DD. The bra has  T-back that extends the coverage. You can wear the bra with a tank top since the racerback comes down a bit lower on the back.
The bra offers full coverage, has lace detailing on the back and is available in different colors. This bra is ideal for both small and large cups.
#2.  Calvin Klein Perfectly Fit Memory Touch Racerback Bra
The Calvin Klein Memory Touch Bra is available in sizes 32A up to 38DD. The bra is super comfortable and has memory foam cups that make the breasts look more natural. The bra provides a gorgeous cleavage without any extra padding.
This front closure bras has an excellent fit, is seamless, and its straps stay invisible underneath clothing. Therefore, you can wear it under clothes that fit tightly.
#3.  Edal Multi-Color Smooth Racerback Push-Up Bra
The Edal Multi-Color Push-up Bra is available from cup sizes 32B up to 36B. The high-quality but affordable bra is perfect for women with small breasts looking for some lift. The bra is available in different colors.
U-back Bras
Women with big breasts will find U-back bras comfortable. These bras have a broader band, straps, and wings, and prevents spillage.
U-back bras come in different prints and lively colors. The bras work well for women with large breasts and narrow shoulders.
#1.  Bali Women's One Smooth U Ultra-Light Illusion Neckline Underwire Bra
The outer cup of the Bali Women's bra is made of 9% spandex and 91% polyester. The bra has a double hook-and-eye closure at the back. and can be machine-washed.
The Bali bra offers full coverage, has contours and two-sections cups with an underwire. It bra also has some mesh inserts on the angled seams, adjustable crisscross straps at the back, and support slings on the inner side that provide lift and support.
#2.  Smoothing U-Back Bra
The Smoothing U-Back Bra is made of 15% elastane and 85% polyamide, and has basic underwire with a cross fabric at the cups. The bra has adjustable straps and clasps at the back and offers high-level support.
#3.  Wacoal Awareness Seamless Full-Figure Soft Cup Bra
The Wacoal Seamless Full Figure Bra features superior comfort and provides full coverage. The seamless and wire-free bra has two-ply unlined bra cups that feature a jacquard print pattern. The bra has slings on the inside for support.
The leotard design at the back reduces back fat and prevents the straps from falling off the shoulders. The bra has fully adjustable straps with hook-and-eye closure. This is a great bra for any post-surgical needs.
You can machine-wash this bra.
The above are the best bras for narrow shoulders.