Which are the best bras for trans women? This article has you covered.
Purchasing bras for trans women is always a newer experience. The experience goes all the way to include adults. However, for the women who transition later in life, the experience will not be entirely new.
The experience of picking and sizing out the bra will be very confusing. Many of the women always miss out on that typical childhood of a girl. For this reason, you may get yourself going blind into making choices. In addition to other factors, the choosing of the perfect bra for the trans women could be a very involving task.
Many women have band sizes that are larger than average and smaller cups, which are lower than average. Other women are spending their time searching for some padding space for inserts while others have the hormones that define their gradual change in the size of the cups.
The most unfortunate and limiting factor is the fact that many of us have a limit in financial status. The best decision you can make is getting well-fitting and affordable bras for the moment then recheck your needs later of your transition.

The fact that women have different sizes and shapes qualifies that the problem will vary from person to another and will have exceptions without these issues. The tips I give in the article I believe will be as good for all will take time going through it.
I went some time back for a bra fitting. It was my first bra fitting ever. My suggestion for those who are intended to go bra fitting is that you should go to the stores that they are familiar with and where you will be comfortable. It is good to choose and a person who will be trans friendly.
You can opt to go with a friend who will cool you by soothing your nerves. If you are sure to be comfortable, feel free to go by yourself. This process will prevent you from being a victim of bra purchases that make you regret just like I had to. If you go blind, you will spend most of your time buying what you won't wear. What a waste of money!
Getting into the fitting room could be a little scary, especially for first-time individuals. However frightening it may seem it is the best of the things that I would advise all the ladies to do. You have the feeling that you are likely to face mistreatment from the given store. Therefore, consider your mental well being other than going for a bra fitting.
On my side, when I went for a bra fitting my bra-fitter was very polite. Once I informed the fitting lady that I am a trans woman with changes in breast growth, she was super willing to help take care of my problem.  Through her I was able to discover that I was wearing the wrong bra size all the time, one band was too small. She gave me tips that proved to be very helpful. She suggested that to get the correct size of the bra; I should ensure that I check that they have side paneling. The side paneling of the bra is essential since it guides on the breast tissue issue. Besides, it also came to my attention that if you are looking for a bra for instance in my size ( 44C) a size 42D will work just that perfect size it is in the same size class.
Lane Bryant provides several bras for women. They include the ones that have a larger band size, which are designed for plus size trans women.
One of the best bras that will never lack in my suggestion is the Cushion Comfort Balconette Bra. O'Malley Women's Favorite Lightly Lined Demi Bra and the Gilligan are also bra brands that are available here. The brand has enough padding, and its appearance is adorable. You will never feel any stuffy when you dress in them.
The bras that are of an amicable price are the smart Push-Up Plunge Bra, which is very sexy and will keep you comfortable all through. The plunge bra sells at Walmart and is also available on Amazon. It is available in two packs for as little as $20.
The Smart and Extremely sexy Push-Up Bra is a type you might want to check on. It is also available on Walmart or Amazon for purchases. Several bras have different padding and will keep you comfortable all through.
I found the time and talked to my trans friends who have a variety of body types. The women also have different preferences when it comes to the choices of the bra they wear for various reasons.
Available on Amazon
Aly comes with several options that are dependent on the type of bra you are looking for at the store. Many people prefer the Gilligan and O'Malley and Forever 21 push up bras. They could be used with the NuBra for breast forms and keep you very comfortable.
I used to have the A cup or the B cup NuBra bra. It was possible to have each of them atop the other and still look sexy. It is also possible to hide the edge using makeup or presto-cleavage according to your choice.
Askari offers the best advice for trans women with the intentions of making their flatter chests full. She says that she purchased two super push up bras, black type from Lilly of France, a brand carried at Kohls.
There, at buying one receives half-off sale (at $50, which is still expensive). They had my size, which is 36 A. when worn, the bra gives your flat chest a huge push so that they are looking like full cups. It is straightforward, soft, and well, beyond doubt, make you look seductive.
Lexi used to get it difficult trying to get the bra that is proper fitting whenever she went shopping at the departmental stores. She brags to be a 44B, a size that is rare to get in the departmental stores. Lexi finds the Black Demi from Cacique to be a very comfortable brand for her. She could use it both for casual and formal events.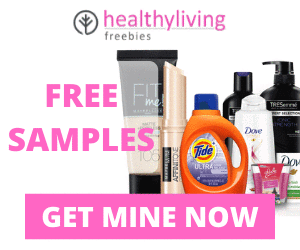 A more straightforward choice for you could be following Teagan Widmer's. Teagan writes on the problems that she together with the trans women faced with Chrysalis, which is a lingerie brand for women. She opted for the nearest target, which could also be your best option.
If you can get the right bra size, you must be sure to remain comfortable all through. Although intimidation for a start if you can find the perfect bra, you can have a great feeling when you get in your bra. Don't fear or hessite, go bra fitting, and get the correct size for you.