What is a minimizer bra? This guide has everything you need to know about the bra.
Women at one point discover a gap between buttons right where the breasts fall. Especially when they wear a shirt with buttons, but a minimizer bra can prevent this from happening. Majority of us would ask what a minimizer bra is and how it works. Well, a minimizer bra just like the name suggests makes the breasts appear smaller than their actual size.
Minimizer bras are mainly for women with large breasts. It helps women who fall in this category to wear different outfits without feeling any pulling, pinching, gapping, and straightening, which comes with other types of bras. The bra comes in handy if you need the breasts to look more proportionate to the rest of the body as well.
Chantelle C Magnifique Minimizer Bra is the best when it comes to minimizer bras.  It is an encapsulated full coverage type of bra. The minimizer bra offers the breasts full coverage in each cup for an ideal effect. The cups of the bra get their support from the seamless underwire, while the band takes a U-shape at the back providing extra smoothing effect for any unpleasant back fat.  You can check it out on Amazon.
How the Minimizer Bra Works
Earlier on, I did mention that Minimizer bras tend to make the breasts smaller, and that's not exactly how it works. They make the breasts appear smaller. They tend to reduce the circumference of the chest, which in turns gives the perception of smaller breasts.
A perfect minimizer bra will make the chest flatten out a little with ease, so they never stick out far from the body. Some bras are designed to make breasts voluptuous and perkier; minimizer bras do the contrary.

The minimizer bra will not make your chest flat. Instead, the bra will help in smoothing down the boulders.
Minimizer bras work in three ways:
Redistribute and lift – Minimizer bras offer the lift you require from any bra. Additionally, the cup design helps redistribute the breasts, so that they can spread out a little more. And this prevents the annoying bunching that happens to button-up shirts every time.
Flattens the chest – You are half right if you believe minimizer bras tend to squish the fun bags against the chest. The bras tend to pull the breasts closer to the chest. They can achieve this by providing large cups and an extra surface area for the breasts. And this helps it not to stick out too far. They help in holding the breasts tight. Works quite like the sports bras, minus any uniboob that we often associate with them.
Padding all over – Minimizer bras feature thin padding on the entire bra cups, unlike others which only have a pad at the bottom. It's not like the padding of other bras that intend to push the breasts to the middle of the chest. The padding aids in flattening the surface of the bust, making them appear a bit sleeker. You will still get padding, which helps in preventing the nipples from sticking out when the weather is cold, but without the shirt's gapping, causing any cold drafts.
Why Are These Bras Useful?
You will find minimizer bras quite useful if you have big breasts and wish they would appear smaller. Besides having to wear the perfect push-up bras meant for a large chest, you can try the minimizer bras as they offer high-level support. You may have some difficulties in getting a bra that has excellent support and is also comfortable – minimizer bras can provide that extra support you desire.
Minimizer bras are quite ideal when you are dealing with those dresses and shirts that have trouble laying right and fitting correctly. You want to get it right for that professional job interview or work to impress.
Picture the minimizer bra both before and after the scenario. Before wearing the bra, the shirt tends to pop open, you pull and tag constantly feeling a breeze. Then after you wear the minimizer bra, you feel relieved from all that, and you notice the bra did the job well and makes your breasts look more proportionate.
Benefits of Minimizer Bras
Are these bras only appropriate if you want your outfits to fit correctly? Of course not! There are many benefits in case you decide to go for a minimizer bra.
The Breasts will Look Smaller
I know this sounds repetitive, but it happens to be the bra's primary benefit.  Minimizer bras make your breasts to look smaller!
While your breasts might not be as significant to think of a breast reduction surgery, you may realize that they tend to come in the way of some clothes. And this is even after you wear the perfect push-up bra that lifts — making the breasts a little flat can cause you to stop buying oversized garments to accommodate the breasts. The bra has similar effects to a bandeau, with extra support.
A Proportionate Figure
You can't find a standard algorithm for the body to breast proportion. Women with a big bust don't necessarily have to be plus-size. You can have big breasts and a small waist. You might be pear-shaped, apple-shaped or neither of those shapes which I did mention.
It's not common for women with large breasts to have some difficulties in finding a comfortable bra. For those are a bit heavy on top, minimizer bras will come in handy as far as proportion goes. They tend to help the breasts to match your whole body, so the breasts aren't the first thing people notice on your body.
More Support for Big Breasts
Many women with large breasts may have worn several bras in their collection, which fail to hold the breasts as they should. Having big breasts puts work on the bra, and you would want a bra that can pull all this weight. Minimizer bras will come in handy to help in solving this issue.
Better Shaping
Some bras can make your breasts look like torpedoes. They resemble two weapons that are ready to launch on the chest. Wearing a minimizer bra helps in shaping the breasts to make them look flattering.
Instead of having your breasts confined into the center of the chest, minimizer bras could give them shape to provide that subtle and even look.
Gorgeous Cleavage
Some women do struggle with adding cleavage, especially if the breasts have a narrow setting. Someone likened it to parting the Red Sea, funny! Isn't it? Maybe because the breasts did succumb to sagging with time.
It is difficult to get a great cleavage, especially when the breasts sit "under the armpits." The breasts tend to push close together when you wear a push-up, and this doesn't look natural at all. You might even look like you are suffocating them and they are trying to find their way out from the top.
A minimizer bra helps by pushing the breasts together evenly in a gentle way. And this will give it a more appealing cleavage.
Finding the Appropriate Minimizer Bra
In the recent past, you have bought some bras. Shopping for bras can be quite frustrating, especially if you want to get the contemporary bra style. Use these tips when searching for a bra: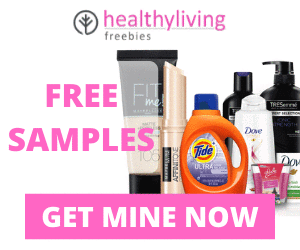 Size matters – Minimizer bras are not going to make your breasts smaller. Before purchasing any new bra, ensure you get measured by a professional. The size of the breast's changes over time, therefore you can save yourself the hassle if you know your size.
Try it on before buying – Since you will come across so many styles you can choose from, ensure you try the bra on before you leave the store. Ascertain it fits perfectly well and is also comfortable. You can also do a small workout in the changing room, which involves stretching and bending. When you wear a bra for a few seconds, it can feel comfortable until you have to put it on for an entire day!
Comfort is vital – Minimizer bras are designed to fit even on the snug size. But it shouldn't adapt too tight as to interfere with circulation in any way. The bra has to be comfortable. If it digs into the skin or the shoulders, you can get rid of it and go up a size.
Cups shouldn't run over – the cups of the bra have to be snug and full, but shouldn't be tight. Although the minimizer bra helps in making the breasts appear smaller, you wouldn't want the cups to be too tight as they can cause a boob spillage.
Don't squish the breasts – Some of these bras flatten too much. Ensure it doesn't feel like a compression vest, or you might end up damaging the tissues. Any time you go shopping for a bra, make sure it's comfortable.
Not Everybody Can Wear a Minimizer Bra
Although minimizer bras have several benefits, some women with large breasts will not find it ideal.
People with ample, full breasts
Minimizer bras tend to redistribute the breasts evenly across the chest. It may not be beneficial for those with fuller ample melons. If your breasts are quite full, minimizer bra may spotlight the fuller, wide appearance. It won't be of much help want to make the breasts appear small.
People with a narrow shoulder
For people with narrow shoulders, minimizer bras might make your melons look wider instead of flattening them.  If you want to make them look proportional and you have this type of shoulders, a minimizer bra might make the chest look more disproportionate.
People who want small breasts
Minimizer bras always make the chest appear more modest, but won't decrease the size of the breasts. If you are looking to get a bra that will lighten the load of cup size, the minimizer bra won't work.
The minimizer bra decreases the circumference around the chest, but it's because they tend to push the breasts in the chest. It helps them not to stick out too far.
Weigh the advantages and the disadvantages
Minimizer bras may not fit your needs as much as it makes the breasts to look smaller. Looking for a bra can be frustrating and stressful, especially for first-timers.
If your dresses and shirts have gapping or don't fit perfectly well, then you will have some breast spillage. Alternatively, if you need to make the breasts appear smaller, you need to get yourself a minimizer bra.
However, if the thought of having your fun bags pressed against the chest annoying, or you wouldn't want to interfere with the length of the breasts protruding from the chest, or if your shoulders are narrow, then minimizer bras won't work for you.
Conclusion
Now that you are conversant with a minimizer bra and how it works, then you can know if it's really for you. Or if the bra will work for your breast shape and size. If you are considering getting one, try to shop around and only settle for a bra that would feel super comfortable. If you have time, you can check on the different styles and always try them on before leaving the store. You might realize a minimizer bra is what you have been looking for in a bra your entire life!