Have you been longing for some freedom and also been wondering what you can wear instead of a bra? Women around the world can easily tell you the time of day the usually look forward to the most. Though they might not always be honest about the situation, once a woman is in the confines of her home and gets to free her breasts from being entrapped by a bra, it definitely becomes the high point of her day!
The freedom and liberation which comes from this simple action cannot be matched. However, the joy becomes short lived when one decides to step out of their home without wearing a bra because no woman would like to walk around with sagging breasts hence the need for support.
The History of Women's Undergarment
It's a known fact that women have been indigenous with the undergarment for a long time. Before we discus about what can be worn instead of a bra, let's first look at how the woman's undergarment has evolved with time.
When you look at History books, you'll discover that there are some Indian sculptures which show women wearing some kind of half blouse garments that are similar to the modern bra, on the other hand, you'll be amazed by the Minoan art because the women on it are performing what seems to be athletics in garments that are similar to modern day bikini.
In other areas of the world women weren't strained by any kind of undergarment, they just let their breasts be free (this was the glory of olden days)! There are aboriginals who believe till now that the woman's breasts are a thing of pride and beauty and that they should remain unstrained and uncovered and, in some tribes, they are bejeweled.
The Advent of Corsets and Girdles
During the early 16th century, the civil society had different ideas when it came to undergarment until the corset was invented. This was an inverted cone shape clothing that was used to push up assets of a woman (even the flat chested ones) to the level where her bosoms were almost spilling out of a low neckline dress, regardless of its puffs and frills.

How Was Its Stiffness Achieved?
A casing was stuffed with a long piece of whalebone or wood, and then a woman had to step into it before she wore her dress. The corset became quite popular that it became the instrument that defined a woman's shape for several centuries after. When you look at it, it was incredible how women had to put up with such contraption so that they could remain in shape.
During the 19th century, the gridle finally outshone the corset. This was an undergarment in which the weaving and busk went all the way to the front from the back. As a result, the woman's torso formed an S shape which was basically the ultimate sensuality for the woman's form.
It was in the 18th century when the corset was finally divided into two curves that resemble the modern-day bra. However, when you look at it practically, it's really the corset in which the top was supported by straps while the bottom part still concealed the waist like a corset.
Bras Known to Make A Splash Today
It wasn't until 1907 when the advent of bra (as it's known presently) was finally seen. Having Vogue magazine referring to it as the brassiere, is what aided its existence to the Oxford dictionary in 1911.
With time, the bra has evolved with cups, bandeau tops, torpedo or bullet shape, leopard prints as well as laces, push up bra and the sports or jog bra made an appearance following a quick succession, one after the other.
There is barely any write-up on women undergarments that doesn't mention Victoria's Secret which was opened in Palo Alto in California.
According to the legend, it is believed that Ray Raymond, the founder of Victoria's Secret together with his wife, came up with the idea of opening up lingerie-only store for women since it was uncomfortable for them to shop for their undergarments in public in department stores.
At the time, this seemed like a novel idea and what followed after that as it's said is history!
What to Wear Instead of a Bra
Now that you're aware of the history of lingerie and its evolution, we can now discuss how you can unhook the contraption as well as how you can find easy-breezy alternatives.
Modern Corsets
Since we've been going through the history and evolution of women's undergarments, let's take a look at the 16th century. Don't give up on us yet, we were just pulling your leg!
However, everything about the corset isn't a joke. The modern-day corset is a comfortable laced up version which will make you feel elegant while it clinches up the waist, giving you a push up action that is desired by a lot of women. If you're longing for something that will make you look sexy for a special person, then modern-day corset is the perfect go-to thing.
Nipple Covers, Sew in Cups and Pasties
If there are occasions when you've simply wanted to get into that special dress that has a plunging neckline and back but you've had to put it away since you don't have the right bra to wear underneath it, stop worrying because there are now self-adhesive nipple covers which are available in different shades of nude as well as material.
These bras are very discreet in such a way that they won't be visible through clothing that is clingy or thin. Nipple covers are a great choice for those occasion you'd like to be braless.
If you planning on having a dress tailormade for a particular function and you don't want to how it looks with a bra, you can opt for sew in cups which are great for plunging tops, necklines and even formal wear designed without backs without ruining your confidence you're aiming for by raising your breasts and keeping them in control.
Once you go for sew in cups, you'll discover that there are different kinds of clothing which sew in cups can be sew into.
On the other hand, if you're an adventurous person, or you'd simply like to add some funk to your outfit, you can opt for pasties instead of the traditional sew in cups or nipple covers because they are available in various designs, colors, shapes and can even be bejeweled!
The use of nipple pasties has evolved from being used only by burlesque performers or exotic dancers. Today, they are considered to be a part of the fun, independent and liberated woman's wardrobe who isn't afraid of having fun fashion for her melons.
Breast Lift Tapes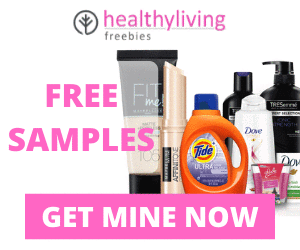 Lift tapes are a great alternative similar to the pasties and nip cover, and as the name states, they are used to lift up the breasts using an adhesive tape, which in turn offers enough support without having to experience the contraption that comes with wearing a bra.
Lift tapes come in handy when one would like to go braless and would still like to have some support so that the breasts don't give out the saggy appearance. However, this might not be such a great option for a woman with a heavy chest.
Bikini Tops as Bras
If you can't use breast lift tapes, don't worry because there are several other great ideas that a heavy chested woman can opt for. Don't be ashamed of your girls! If you're bold and comfortable enough to walk around in your bathing suit instead of the traditional bra then you should go for it.
A great idea for a heavy chested woman is that you can opt to put on a bikini top underneath those translucent tops and easily get away with it. Wearing a bikini top underneath your clothing will help you create a stir and at the same time make a unique fashion statement like never before!
Tube Bras and Bandeaus
Bandeaus and tube bras are just tube tops which are shorter. They are simply a piece of material which fits well around the chest area giving you the kind of coverage you want. Bandeaus are available in different materials like cotton, lace, etc. and can also be found in a variety of colors that would look perfect underneath a translucent top.
The major downside of this kind of undergarment is that it easily shifts since there is nothing holding it in place. Thus, you should avoid this type of undergarment if you have a lot of activities to do.
This is also not a great choice for women with sensitive ribs. You can instead opt for those with a wider band because they are more comfortable.
Chest Wrapping
Chest wrapping originates from Japanese culture where it was done using a certain type of special cloth (which is really long) known as the "sarashi". The cloth is still available today and is practically 10 to 15 feet long and a foot wide. The main idea behind the sarashi is to wrap it several times around the chest in layers, just like a mummy.
However, if the wrap is too tight, you might have some trouble breathing. Note that chest wrapping only works for women who are going for a flat chested look or those who are active but can't put on a sports bra.
Sports Bra
This is not only one of the most comfortable and obvious alternatives to the normal bra, it is a blessing as well! Sports bras are not only comfortable, they are also available in a variety of colors and material such as cotton, spandex, etc.
If you're an active member of the gym, these types of bras can also act as comfortable tops. However, similar to the traditional bras, it's vital that you find that sports bra that fits perfectly.
Camisoles
The other great and comfortable alternative to the traditional bra are camisoles. There are camisoles with built-in bras available in the market, but if you would like to stay away from such, you can go for a tight camisole which will prevent sagging and at the same time provide you with adequate support. Camisoles made from nylon and spandex material are the perfect option for this purpose.
However, this type of material might not be the ideal choice for going out with during a hot summer day because they add an extra layer underneath what you're wearing.
Shapewear
If you're looking for a brilliant alternative to the traditional bra, then the shapewear is perfect. As the name suggests, the undergarment provides your body with great shape especially for someone who is having trouble trying to shed off some extra pounds!  The shapewear is an effective alternative to the traditional bra which will also make you feel good and comfortable.
There are various versions of shapewear made from different types of material available in the market today. The level of compression will be achieved depending on how dense the material is.
Depending on what you find comfortable, you can choose to go for one that offers light to moderate control or even high control. When shopping for shapewear, go for what your body needs.
Home-Made Bras
This is a revolutionary idea that probably hasn't occurred to most women. A home-made bra can be a great remedy for someone who is tired of readymade contraption which doesn't fit properly but they are forced to wear for the most part of the day.
There are numerous sewing patterns for bras and YouTube videos that are easily accessible on the internet. If you like sewing, then making your own home-made bra will be an easy and rewarding project that will keep you from wanting to wear a store-bought undergarment again. If you're not fond of sewing, you can find a tailor to make one on your behalf.
Liberation Like No Other!
If none of the above options suit you, and all you'd like if freedom from contraption, you can as well set the girls free! Don't be ashamed of the natural look!
Don't let the norms of society dictate your inner self and choose to go without a bra from time to time. One thing most women can vouch for is that there is no greater feeling than the one that comes with going braless!