Looking for the most comfortable bras for plus size? In this list, we've curated 24 of the most supportive yet comfortable bras for women with large busts. We're sure you'll find a couple that will suit your breast shape.
Finding a stylish, supportive and comfortable bra that fits perfectly can be quite challenging. But things are even harder for plus size women.
Fortunately, there's a wide range of figure-flattering and fashionable bras in the market that cater those with larger breasts. The best bra brands are  embracing different body shapes and sizes. Therefore, you have a variety to choose from.
Most Comfortable Bras for Plus Size
Here are some of the most comfortable bras for plus size for every budget and shape in different designs, styles and colors.
#1.  Comfort Choice Front Close Embroidered Wireless Posture Bra
Just as the name suggests, this Comfort Choice bra features a front fastening hook-and-eye closure for ease of wearing and taking off. The bra has a power mesh back in crisscross design for posture and support and its soft cups provide full coverage to ensure the breasts are contained and well supported.

AVAILABLE ON AMAZON
The Comfort Choice Bra has some lace detailing on the upper cups that add a touch of femininity while the wide adjustable straps create room for a more personalized fit.
Front Close Embroidered Bra is super comfortable and ideal for women with large breasts.
#2.  Ashley Stewart Full Coverage Butterfly Bra
The Ashley Stewart Full Coverage Butterfly Bra is your best bet if you are looking for a comfortable back smoothing bra. The bra fits perfectly and has double wrap panels at the back that conform to your breasts for maximum support. The panels also eliminate any bulges.
AVAILABLE ON ASHLEYSTEWART
This comfortable bra also features wide adjustable straps and underwired contour cups for extra breast support. The gold butterfly at the centre and lace trim detailing adds a feminine touch while the eight hook-and-eye closures ensure the bra is securely in place all day long.
This bra is machine washable!
Read our Ashley Stewart Butterfly Bra Review for more information.
#3.  Goddess Adelaide Full Coverage Side Support Bra
This bra features an underwire and 4-ply unlined cups for ultimate breast support. It also has no-slip adjustable close-set straps for custom fit.
AVAILABLE ON BARENECESSITIES
This bra can only be hand washed. Here's a guide on how to handwash bras.
#4.  Fantasie Illusion Underwire Side Support Bra
AVAILABLE ON AMAZON
The Fantasie Illusion is as stylish as it is functional. Therefore, it is ideal for daily wear. The 3-ply cup construction helps shape the breasts while keeping them well supported and lifted.
This plus size bra provides great support in all the right places.
#5.  ThirdLove 24/7 Perfect Coverage Bra
ThirdLove makes high-quality, comfortable and stylish intimates and the 24/7 Perfect Coverage Bra is no exception. The bra features memory foam cups to provide exterior support and incredible softness inside while conforming to your curves.
AVAILABLE ON THIRDLOVE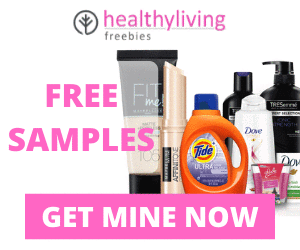 The wide adjustable straps are also made with memory foam to prevent them from digging and slipping off the shoulders.
#6.  Playtex 18 Hour Original Comfort Strap Full Coverage Bra
The Playtex 18 Hour Full Coverage Bra is is one of the best-selling bras for plus size on Amazon. The bra provides full coverage thanks to the structural frame ideal. Therefore, it is recommended for women with prominent breasts.
AVAILABLE ON AMAZON
It also provides back and side support while smoothing out the bulges for a polished look underneath clothing. The shoulder straps are cushioned for all-day comfort and the cups offer wireless support.
The comfortable bra for plus size bra comes in different colors, in case you want more than one.
#7.  Elomi Matilda Full Figure Underwire Plunge Bra
AVAILABLE ON AMAZON
The Elomi Matilda Plunge Bra guarantees to boost your confidence by enhancing the shape of your breasts and keeping them lifted. The underwire silhouette offers ultimate breast support while keeping you comfortable.
#8.  Freya Idol Underwire Balconette Bra
AVAILABLE ON AMAZON
The Freya Idol is a no-frills balconette bra that can be worn on different occasions. It features molded cups that  enhance the shape of your breasts. On the other hand, the underwire provides a little lift and additional support.
#9.  Soma Unlined Minimizer Bra
AVAILABLE ON SOMA
If you are looking to minimize the appearance of your breasts, the Soma Unlined Minimizer Bra is your best bet. This unlined bra is lightweight and has the bounce control feature that allows you to move freely.
#10.  Knix Wing Woman Contour Bra
AVAILABLE ON KNIX
The Knix Wing Woman Contour bra perfectly contours to your curves. The bra features high side wings to prevent spillage and keep the breasts securely in place.
This wireless bra is super comfortable yet provides ultimate breast support thanks to the stretchy fabric and molded cups.
#11.   Panache Plus Size Cari Spacer T-shirt Bra
AVAILABLE ON AMAZON
This molded cup spacer bra remains virtually invisible underneath clothing giving you a seamless look. The bra features power mesh panels on the sides that help create smooth lines.
#12.    Skims Fits Everybody T-shirt Push-Up Bra
AVAILABLE ON SKIMS
This Skims Fits Everybody T-shirt Bra comes in different colors to match your skin tone and different sizes, running through cup size 42DD. Like is expected of push up bras, it will flaunt your breasts notwithstanding size and shape.
#13.  Curvy Couture Full Figure Mesh Underwire Bra
AVAILABLE ON AMAZON
The Curvy Couture Full Figure Mesh Underwire Bra comes in a leopard print that makes it a bit wild. It features a power mesh, underwire for support and offers full coverage.
Check other animal print bra sets you may love.
#14.   Savage X Fenty Floral Lace Unlined Bra
AVAILABLE ON SAVAGEX
Savage X Fenty is a lingerie brand that boasts of inclusivity. Their intimates are sexy, comfortable and supportive and this Floral lace unlined bra isn't an exception.
#15.   Spanx Breast of Both Worlds Reversible Comfort Bra
AVAILABLE ON SPANX
The Spanx Breast of Both Worlds is a reversible comfort bra that comes in handy on those lazy days when you are lounging around the house. The bra is seamless and wireless, and has a ribbed underbust band to prevent it from rolling upwards.
#16.   Lively the Palm Lace Busty Bralette
AVAILABLE ON WEARLIVELY
The Palm Lacy Bust Bralette is wireless but will provide enough breast support. It has a wide band for lift while the inner sling offers breast coverage, which is a rare feature in bralettes.
#17.  Victoria Secret's Smooth Picot Trim Push Up Bra
AVAILABLE ON VICTORIASSECRET
The Victoria Secret's Picot Push Up Bra has a plunge design allows you to wear it under low-cut necklines. On the other hand, the push up padding gives your breasts a little oomph, shape and additional support.
Make sure you wash it properly to maintain its form. Read how to wash Victoria Secret bras for more information.
#18.  Lunaire Barbados Shadow Stripe Underwire Bra
The Lunaire Barbados Stripe Bra features mesh lined underwire cups for support. The bra provides full breast coverage without compromising cleavage!
AVAILABLE ON AMAZON
Besides, it's super comfortable and supportive.
#19.  Girlfriend Collective Lola Bra
AVAILABLE ON GIRLFRIEND
The Girlfriend Collective Lola Bra comes in a wide range of large cup sizes. The bra is ideal for medium impact activities and is made from a moisture wicking fabric to keep you cool during your workout sessions. The bra provides sun protection of up to UPF 50+.
#20.  Wacoal Red Carpet Convertible Strapless Bra
AVAILABLE ON AMAZON
The Wacoal Red Carpet strapless bra will keep your breasts supported, thanks to the underwire cups and silicone strips. Moreover, it comes with removable straps for versatility.
#21.   Elomi Charley Longline Underwire Bra
AVAILABLE ON AMAZON
Elomi Longline Underwire Bra is stylish thanks to its diamond mesh and floral lace. The bra has underwire for breast support and lift while the hook-and-eye back closure allows for a more customized fit.
What's more, you can easily convert the straps into racerback.
#22.   Elomi Sachi Plunge Bra
AVAILABLE ON AMAZON
The Elomi Sachi Plunge Bra features 3-ply cup construction and side panels for optimal support, separation and lift.
The above are the most comfortable bras for plus size.