One of the questions you may have is: When should I buy my daughter a training bra? This article has the answer.
Understanding your daughter can be very difficult, especially when it comes to what they should wear and when. It becomes more onerous if you have to determine the first time for her to wear a bra. The importance of this stage and the relevance it has in the child's entire life is not something to go by quite quickly.
When you try to introduce your daughter to a training bra, the outcome may be:
The girl will agree the first time to wear it
The girl will reject wearing a training bra
These outcomes are typical and you need not be worried. Eventually, your child will at one point in time feel the need to wear a bra.
Tips for Shopping for a Training Bra
Teen bra shopping should not be a challenging or involving experience. If you are going shopping with your child, make sure you make it fun.
Here are some tips to keep in mind when you go for teen bras with your daughter.

Check the Breast Buds
Breast buds usually grow during the initial stages of the development of the breasts. The growth begins when a girl is coming close to puberty, and starts with small lumps that form under the nipples.
When breast buds start to grow, they may make the breasts sore or tender. The buds may make your daughter feel very conscious, especially if they are showing through the top.
Breast buds are normal and should not cause any worries. The areola and the nipples will begin to darken and the breast growth will continue, evolving into a pointy shape. When you notice the lumps, this would be the perfect time for you to start the bra talk.
Tween Bra Talk
Some teenage girls are usually eager to get a bra. This happens especially when their older sisters or friends wear them. On the other hand, some teens will never want to touch it or be associated with the bra.
It is important to create an open communication environment that fosters understanding. You have to handle the matter carefully since some girls can start losing self-esteem when their breasts start growing. For instance, they may begin shying away from friends. Some girls start comparing their bodies to those of their friends and relatives.
Talk to your daughter to make her feel confident and comfortable with her body as the changes take shape.
What's the best time for teenagers to wear bras?
Well, there is no specific time. However, when the following come up, you should start looking for a training bra for them.
When the breasts start developing
If you notice that all her friends are wearing bras
If your daughter asks to go shopping for a bra
If her older sisters are wearing bras
When the breasts start popping and require extra coverage
If your child needs additional support to her breasts when sporting
If she goes to sleepovers or changes school
When your daughter is in social gatherings, wearing a bra will make her comfortable when the breasts have started growing.
Nowadays, teenage girls start developing breasts at a very young age. The breast buds can overgrow or take some years, depending on an individual's hormones. Girls may also develop breasts at a later stage in their life. The growing of the breasts may make them need a training bra as late as at 14 years of age.
The average age when girls start wearing bras is about 11 years. Every girl has a unique experience when they are in this stage.
When the breasts start developing, the pubic hair will also start growing. After 1 or 2 years, most girls will experience their first periods. These are some of the reasons why this is a critical stage in any girl's life.
Shopping for the First Teen Bra
Most bras on the market are not going to fit your daughter. Generally, teens don't fit well with a sexy lace bra nor are they comfortable in push-up bras.
Get online and search for the best bras for teenagers. Doing this can help to reduce the stress of shopping for the first bra.  
Consider where your teen will be spending most of her time. Will she be at school? Will she be playing sports that involve lots of running?
There are various bras that will make your daughter feel great even as her body undergoes the different changes. Below are various types of bras that you can consider for your teenager.
Types of Bras for Teenage Girls
Training Bras
A training bra is perfect for teens whose buds have just started to grow but are not large enough to fit in a standardized bra. Your girl may not have hit puberty to fit wearing standard bras.
Training bras have very little coverage and no lining. If your daughter has insecurities about her nipples showing, this would not be the perfect choice for her.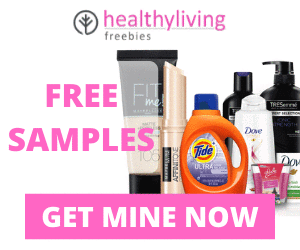 Sports Bras
If you need to introduce your daughter to bras, sports bras are a good option. The bras fit well even if not worn for any sports activities. Sports bra provide firm support to growing breasts.
One of the best sports bras for teenagers is the C9 Champion sports bra. The bra has removable cups.
Cupped Bras
Cupped bras provide the necessary support that developing breasts need. The bras also coverage the breasts properly.
Cupped bras have a lining and light padding, which prevent growing breasts from showing through clothes. This is one of the best bras to give to a teenager with growing breasts.
Wired Bras
Wired bras can be very uncomfortable. You wouldn't want your daughter to face the challenge of adjusting the bra time and again in class. Wired bras can also interfere with the development of your daughter's breasts. For a teenager, we recommend a wire-free bra. Such a bra is comfortable and supports the breasts well.
Hanes Comfort Evolution Bra is the best wire-free cupped bra. The bra offers adeqauet coverage and has removable cups.
There are also hundreds of bras for teenagers on Amazon that you can buy. You only need to read the reviews left by other customers to know what to expect of the bras.
Shop wisely to find a comfortable bra for your daughter.