Looking for the best bra for sensitive skin? Find out which types of bras you should be wearing to avoid itchiness and discomfort.
For women, breasts are among the most sensitive parts of our body. Therefore, we should ensure that whatever is in contact with them is safe and comfortable. This is especially important if you have sensitive skin.
If you have sensitive skin, avoid ill-fitting bras and those made from materials that will irritate the breasts. For good breast health, you should be wearing an organic bra.
Read on to find out which are the best bras for sensitive breasts.
Best Bra for Sensitive Skin
Before selecting a bra, go for a bra fitting session to know your correct breast size. You can also determine your bra size using our online calculator.

Proper bra fitting will help you to choose right bra size when shopping. You can also measure your breast band and cup sizes at home.
Below is an overview of the best organic bras recommended for women with sensitive skin.
#1.  Sweg Mark Of Sweden Women's Wellness Dots Organic Cotton Wireless Bra
The Sveg Mark of Sweden is the best cotton bra brand for all-day use. The sexy bra is made of 5% spandex and 95% organic cotton, has no padding and its cups are lightly lined to keep it in good shape. The bra's shoulder straps have light padding for comfort.
The Sveg Mark cotton bra is comfortable and does not interfere with larger busts. The wireless bra features a hook and eye closure, and offers full coverage. This formaldehyde-free bra will ensure your breasts are comfortable all the time. You won't even need to wear bra liners for sensitive skin.
The bra size range is 34B to 46DDD.
#2.  Naturana Women's Underwire Soft Cup Cotton Bra
The Naturana bra is made from 100% organic cotton and is, therefore, very comfortable. The bra has underwires for support as well as a hook-and-eye support. The cotton bra offers good coverage to the breast and can be worn in various types of clothes. This cotton bra is available in sizes 34B to 42D.
Since the bra comes in several cups and band sizes, make sure that you select the right size for your. The right bra should fit perfectly and not strain your breasts. Consult a professional bra fitter for recommendations on the best bra that will work for your breasts.
#3.  Majamas Organic Padded Sporty Bra
The Majamas is one of the best sports bras for sensitive skin and fluctuating breast sizes. The bra comes in several sizes and is recommended for women with large breasts. The soft bra is comfortable and perfect for sleep in.
The Majamas bra is a good option for pregnant and breastfeeding women since they experience significant changes in their breast sizes and shape. The organic bra is made of 9% spandex and 91% organic cotton and comes in several styles, including a design with removable padding, racerback, and a sports bra.
The bra is functional and can be worn all-day. It provides adequate support while keeping the breasts comfortable.
The Majamas sports bra for sensitive skin is available in sizes 30A to 48G.
#4.  Naturana Women's Non-Wired Soft Cotton Bra
This Naturana bra is the best cotton bra with no underwires. You can wear the bra while doing your daily work and be comfortable since there are no poking wires to worry about. The bra has thick linings that keep the sisters in place while the thicker bands offer adequate support. There is also a hook-and-eye closure.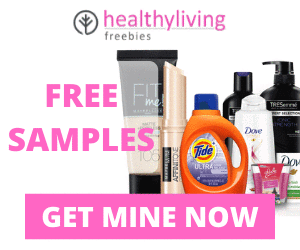 The organic bra is made of 5% spandex and 95% cotton. This makes it one of the best bras for sensitive skin. The bra has no padding or seams and offers medium support.
This cotton bra is available in sizes 34B to 40D.
#5.  Soul Flower Organic Cotton Bralette
The Soul Flower is best cotton bralette for smaller cup sizes. You can wear the bralette when doing your daily errands or light workouts. The cotton bra is soft, stretchy and fits comfortably.
This organic bralette is available in several styles, including no padding, unlined, and pullover design. The bra comes in sizes 30A to 38D.
#6.  Kindred Braverly Extra Soft Organic Cotton Bra
The Kindred cotton bra fits breast sizes B to G and band sizes 28 to 40, with each size accommodating more than two different cup sizes. The front of the Kindred is a cross over design, which makes the bra excellent for breastfeeding. When you are doing daily tasks, the bra is stretchy and gives your breasts the best support.
The Kindred cotton bra is made from 10% spandex and 90% cotton. The bra is available in several designs, including pullover and lined.
This wireless cotton bra is available in sizes 28B to 40G.
#7.  Cottonique Hypoallergenic Racer Back Crop Top Bra
The Cottonique bra is hypoallergenic, i.e., free of spandex and latex. The bra has a stretchy band covered with cotton, which makes it comfortable. It also features a breathable design and offers excellent support.
The Cottonique bra is made of 100% organic cotton. The bra comes in various designs, including pullover, racerback, no padding, and with removable pads.
The bra fits breast sizes 32B to 44D.
#8.  Lakhays Organic Cotton Aztec Sunrise Yoga Bra
The Lakhays cotton sports bra for sensitive skin is designed for women with smaller breasts. Wearing the bra is recommended when doing light physical activities. The bra is a full coverage type that is very soft.
The Lakhays bra is made of 95% organic cotton and 5% spandex. This bra fits breast sizes 30A to 34D.
#9.  Majamas Organic Buxom Bra
The Majamas organic bra can be worn while doing house tasks. The bra is made of 91% cotton and 9% lycra, is comfortable and offers light support.
The Majamas pullover sports bra for sensitive skin has no padding and fits breasts sizes 30A to 48G.
#10.  Cottonique Hypoallergic Racer Back Front Closure Support Bra
The Cottonique Hypoallergic Racer Back is the best front closure bra for sensitive skin. The bra is  made from 100% cotton, i.e., is latex- and spandex free. This makes it excellent for women with allergic skins.
The bra design is perfect for people with back problems and fits women with larger cup sizes; from 34Bto 44D.
Choosing the Right Organic Cotton Bra
When buying a bra, there are various things you need to look for. In particular, check the size, how comfortable the bra is, and whether the bra material will affect your skin.
Here are some points to keep in mind when choosing an organic bra.
a)      Select a comfortable bra
Find out how comfortable the bra is to your skin. Also, find out whether bra will work with the clothes that you usually wear.
b)      Match the bra with your body
Consider your body before selecting a bra. For comfort, look for full coverage bras with side paneling and thicker straps. Also, if you have a big bust, go for bras with hook-and-eye closure for the best support. You also want an underwire bra and full bands for the best support.
If you have small shoulders, go for racerback and convertible bras. These bras are comfortable and their straps do not fall off .
Check the cups, depending on your breast size and shape. If the sisters can't fit in a molded cup, go for a demi bra.
Most importantly, consider the fit of the bra. Never buy a bra that does not fit well.
Choose a bra that compliments your body shape and type of breasts.
c)       Consider your preference
What is your goal for wanting to buy a bra? For example, if you want an organic bra for comfort, choose a wireless one. For a breathable, lightweight bra, go for unpadded and unlined options
d)      Size of the bra
Most organic bras are light and breathable. Therefore, they work well for women with smaller chests. For women with large busts, make sure you confirm the bra sizing before buying.
e)       Cotton bra blended with spandex
If you have sensitive skin, check the material used to make the bra. Bras with a higher percentage of cotton are comfortable and suitable for people with sensitive skin.
Conclusion
The right bra is one that is comfortable all the time you are wearing it. Choose a well-fitting bra. The bra should not hold the breasts very tightly.
The above are the best bras for sensitive skin that you can buy.
COTTON BRAS: Best Wireless Cotton T-Shirt Bras | Best Organic Cotton Bras | Best Cotton Triangle Bras |Best Cotton Bras | Best Bra for Sensitive Skin | Best Cotton T-Shirt Bras