Looking to buy a bra from an EU manufacturer? Then you should know the right size to go for. Check the chart below to know what 34C bra size in Europe is.
34C Bra Size in Europe
EU, American, UK, Asian, Australian and lingerie manufacturers from other regions do not always follow a single bra sizing convention. For example, Australian bra sizing is particularly different from US bra sizing.
If you are a 34C and are looking for a bra made by an EU manufacturer, you should go for the equivalent of a 34C, which is 75C.
Check the chart below to see 34C bra size in EU, US, UK and other regional manufacturers.
| | | | | |
| --- | --- | --- | --- | --- |
| EU | US | UK | FR | AU/NZ |
| 75C | 34C | 34C90 | C | 12C |
What is a 34C Bra Size Equivalent To?
A 34C bra is equivalent in cup size to a 30E (DD), 32D when you size down. On sizing up, a 34C is equivalent to a 36B and a 38A.
Check our bra sister size chart to learn more.

What is 34C in Italian Size?
34C in Italian size is 2C.
What is a 36C in Europe?
A 36C bra size is equivalent to 80C in Europe.
Best Bras for 34C
If you wear a 34C cup size, here are some of the best bras for you.
34C Strapless Bras
ThirdLove 24/7 Classic Strapless Bra
AVAILABLE ON THIRDLOVE
WearLively No-Wire Strapless Bra
AVAILABLE ON WEARLIVELY
Wacoal Red Carpet Strapless Bra
AVAILABLE ON WACOAL
Lilyette Strapless Minimizer Bra
 AVAILABLE ON AMAZON
DKNY Sheer Convertible Bra
AVAILABLE ON BARENECESSITIES
Best 34C Sports Bras
Anita High Impact Wirefree Sports Bra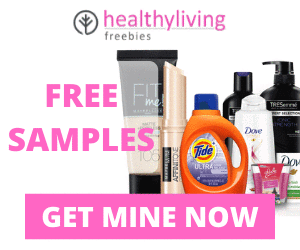 AVAILABLE ON BARENECESSITIES
Champion Smoother Sports Bra
AVAILABLE ON AMAZON
Natori Gravity High Impact Sports Bra
AVAILABLE ON BARENECESSITIES
Wacoal Simone Underwire Sports Bra
AVAILABLE ON BARENECESSITIES
Glamorise Cotton Control Wirefree Sports Bra
AVAILABLE ON BARENECESSITIES
Best 34C T-Shirt Bras
ThirdLove 24/7 Classic T-Shirt Bra
AVAILABLE ON THIRDLOVE
Bali Comfort Revolution Wirefree T-Shirt Bra
AVAILABLE ON BARENECESSITIES
Simone Perele Classic Plunge T-Shirt Bra
AVAILABLE ON BARENECESSITIES
Birdsong Hannah Demi T-Shirt Bra
AVAILABLE ON BARENECESSITIES
Wacoal Basic Beauty T-Shirt Bra
AVAILABLE ON BARENECESSITIES